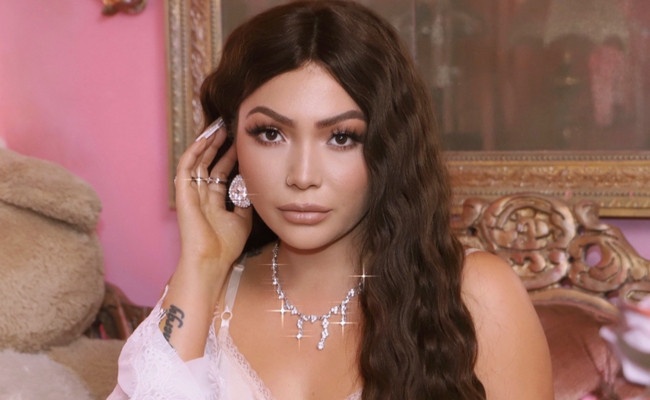 Jazzy Mejia a.k.a. "Jazzy" a singer, song writer, producer, actress, born on July 24, 1994 raised in Los Angeles California. Coming from a multicultural background of Black and Mexican Descent. Jazzy grew up in a musical family as the youngest of two brothers and a sister. Her father a singer, song writer, vocalist and a professional in the music industry. Her mother an artist manager, and a dancer. Jazzy as the youngest has always been in the perfect spot to learn and grow. Jazzy was born with an inheritance sense of music. Having the ability to carve out very unique soulful harmonies at an early age of 6, she could always be found emulating her favorite songs and artists while uploading her video takes to You Tube at the age of 8.
Having watched her sister's (Natalie Mejia) winning performance on the television show Girlicious at the age of 12, she was now inspired to start her own female vocal group. Jazzy's vocal group became feature performances on the Southern California School tours going on to win first place in a Los Angeles based "Rising Star" talent competition taking the prize for "Most Talented Vocal Female Group".
Jazzy auditioned and become a member of the group for no other than "Rico Suave" Gerardo Mejia, A&R for Universal Music Group. Although the group was a short lived she continued to pursue her music career. Later on as young adult she formed a group with her sisters and went on to tour to 45 cities in China. After the group disbanded Jazzy then become the newest member of Superstar group "GRL". She went on to Tour Australia and headlined Nickelodeon Slime Fest. Jazzy has continued writing and producing in her home studio along with other well know producers creating her own sound as a solo artist. In 2019 she released songs such as 'Wine', 'Treat Me Right', and 'Sometimes'. All of them written, produced, engineered, and mixed by herself. Treat Me Right now has over 100,000 plays on Spotify. She also as over 30,000 monthly listeners.