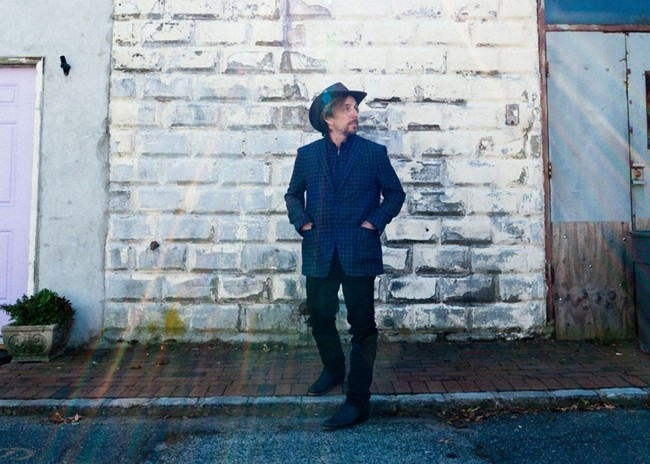 Americana singer-songwriter Roger Street Friedman sat down recently with @skopemag to talk about his gorgeously rootsy new EP, "Come What May" (out now). It's a must-listen.
@skopemag: Your new EP is amazing. We really love one of the singles, "Come What May." What is the story behind the song?
Roger: Thank you! "Come What May" is a "mature" love song. It's not just about a couple who had a fight and are making up. It's about coming to terms with the fact that love isn't always easy, but if it's real, it's worth fighting for. Love is both painful and healing, but in order to get through the pain and to the healing you have to commit, "come hell, or come what may." I think what inspires many of my songs is the exploration of my own emotional states when it comes to being in relationship. It's taken me a long time to realize that not every fight is the end of the world and that you can love someone deeply and be mad at them or be hurt by them at the same time and vice versa. These emotions are not mutually exclusive! I think real love is worth it, and that's what the song's about!
@skopemag: You're based on Long Island. How has that area played a part in your music?
Roger: Well, I'm a Brooklynite transplanted to Long Island but now firmly entrenched out here. We live by the water in a place that feels very much like a small town; I think the natural beauty of the area, and the expansive vistas across the Long Island Sound, infuse a bit of a wistfulness into my sound. This song in particular feels very expansive, almost like a landscape to me. I'm influenced by the natural world in my lyric writing.
@skopemag: How would you describe your music? Who are your biggest influences?
Roger: I would call it singer-songwriter-infused Americana. I think the major singer-songwriters of the '60s and '70s are my main influences. People like Paul Simon, Joni Mitchell, Jackson Browne, Bob Dylan, Cat Stevens, etc.