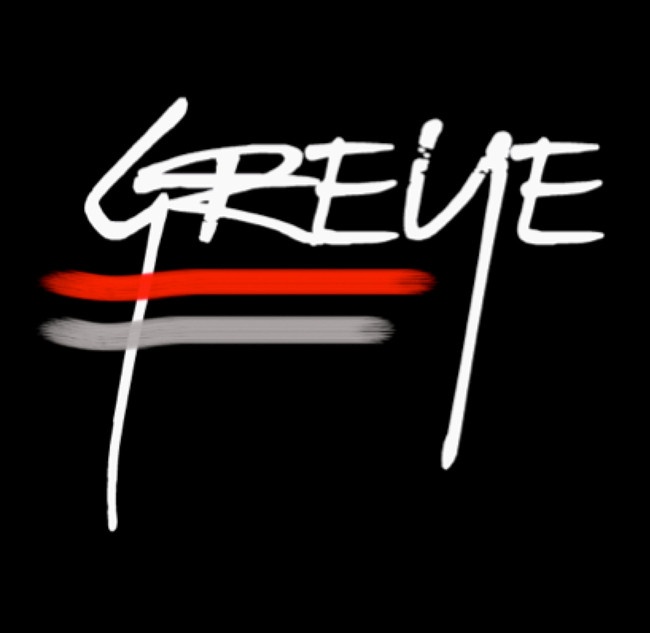 Rolled out like a stadium rock anthem in the style of classic Van Halen but quickly shaped into something too grungy and disobedient to live by the disciplined rules of metal, it's obvious from the first couple of seconds we hear in Greye's "Over My Head" forward that we're in for something particularly loud in this latest single from their album So Far So Good. The riff is the most alluring component out of the box, but the drums aren't too far behind, pushing and shoving their way into the spotlight and making a path for singer Hannah Summer to claim as her own stairway to heaven just a few bars into the song. She's got the charisma while her bandmates have the burly grooves, and together they're saving rock from itself this summer. 
The body of this single isn't all guitar worship; in fact, I think there's a heck of a lot less virtuosity in "Over My Head" than there could have been. A lot of acts would have squeezed a little more soloing into the mix and eliminated the extended presence of the vocal harmony in the name of producing a sludgy finish on the other side of the chorus, but what Greye did here is tremendously more efficient and compositionally cleaner. They don't want to wow us with waves of distortion alone, but with the directness of their execution and the focus they afford even the subtlest of details we hear within the material. 
I'd love to see a music video for "Over My Head," and personally I think this is the more radio-ready of the two singles we've heard from So Far So Good to date – the other being the provocative "Lucky." There's nothing here to suggest that Greye were even trying to polish this track up for a broader audience more than they did any of the others; it just feels like the most celebratory piece on the LP, and perhaps the ultimate identity song representing where they are as a band right now. They've got a lot of competition gaining on them in and outside of Florida, but from how swaggering they sound in this track, I don't believe they're sweating any rivalries at all.
– https://soundcloud.com/greye-2/over-my-head
Greye make hard rock the way it should be – uncompromising, free of filler and beastly. "Over My Head" has elements of pop mixed into its bones for good measure, but don't be fooled by its seamless construction; it was made for the rock n' roll faithful who have felt forgotten by the major labels in recent years, and its parent album doesn't have an equal in the underground market as of this June. Whether you're new to their sound or have been following their story going back to their very first gigs, Greye are a force of nature in America's once again burgeoning indie rock scene, and with a single like "Over My Head" out just in time for the hot weather, they're not letting anyone leave them under the radar this summer. 
Gwen Waggoner
The music of Greye has been heard all over the world in partnership with the radio plugging services offered by Musik and Film Radio Promotions Division.  Learn more https://musikandfilm.com