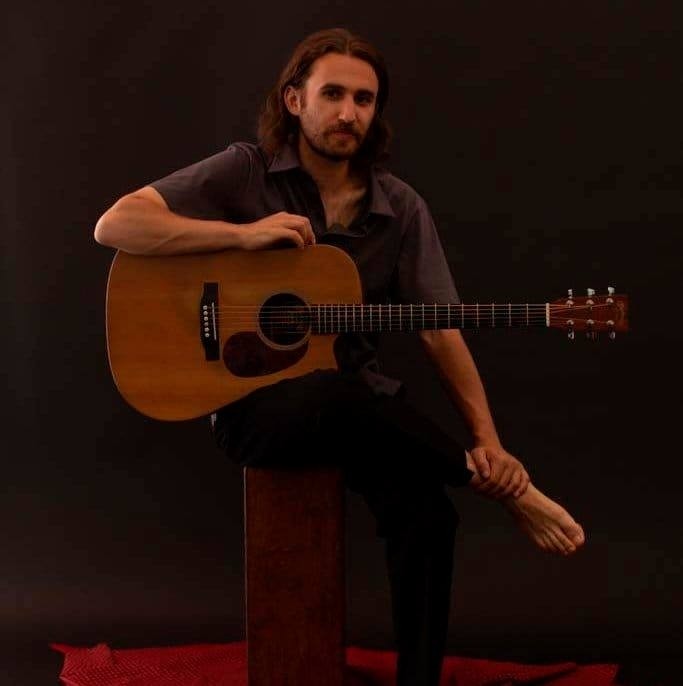 Danny Lamport might just be my new summer soundtrack. His upcoming album 'Musician On A Mission' is a sonic adventure through the foundations of folk and it makes for some seriously easy (and introspective) listening. This upcoming project that'll be hitting our headphones on the 2nd of July is an exciting evolution from his previous album 'Speak Words of Truth To My Soul.' Danny seems to lean into his softer, acoustic side and, trust me, it really works.
'Closer To The Truth' begins the album with a beautiful message weaved within mesmerising
melodies. Right off the bat Danny Lamport demonstrates his incredible way with words, I seriously love the truth sewn into this song; that only by putting all our perspectives together will we get closer to any deeper understanding of life. The layers of intricate harmony are all his own voice and this delightful detail creates a kind of comforting blanket that wraps you up and holds you in as you slowly sink into the song. 'Scarlett' sits in the middle of this beautiful sonic journey. Playing with more haunting harmony, 'Scarlett' is some seriously strong songwriting. Danny Lamport paints a very vivid picture with his intriguingly intimate vocals that seem to swim through the accompaniment. 'Whole Again' is another standout. This track could easily be placed in any wanderlust film and bring each scene to life. Showing us the softer side to Danny Lamport's artistry, 'Whole Again' may seem simple upon first listen, yet on closer inspection, this track is the accumulation of beautifully vulnerable lyricism, stunning sweeping guitar solos and lusciously layered harmony. 'Live In The Moment' concludes 'Musician On A Mission' with a real heartfelt and easy-going air. Danny Lamport leaves us with a humbly honest message, he boldly shares his past whilst reminding us to stay rooted in the present. Honestly, Danny Lamport is a breath of fresh air in an overwhelming world. This track is the epitome of his awe-inspiring artistry. Each of the seven tracks that make up 'Musician On A Mission' is pretty long, with most reaching around five minutes, yet each second is swimming with stunning songwriting and heartwarming harmony. Not a single second is wasted, and with an album shedding light on some real truths, Danny Lamport is most definitely a musician on a mission.
Follow Danny Lamport on FACEBOOK | INSTAGRAM
PRE-SAVE 'Musician On A Mission' NOW
Listen to 'Closer To The Truth' on SPOTIFY NOW
By Sasha Lauryn