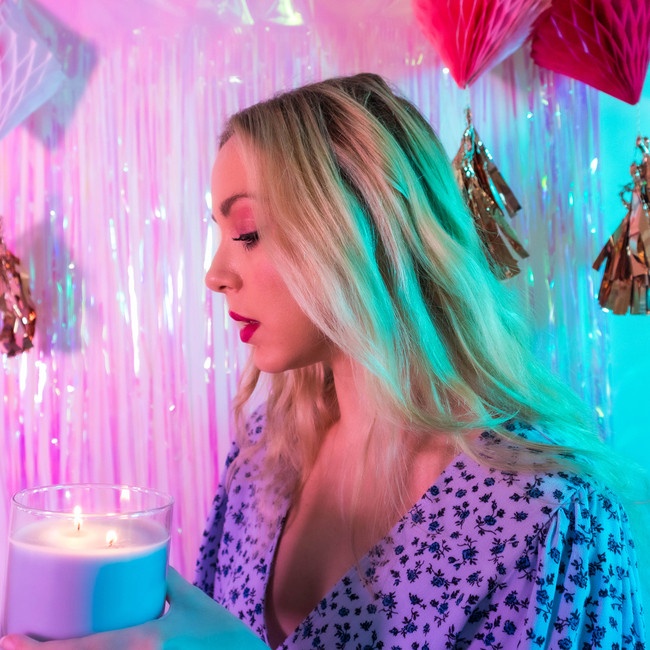 With lush vocals and a vibrant sonic landscape, Los Angeles-based singer-songwriter, Simone Elisa, delivers beauty in her single "Like Magic", available to stream worldwide.
– https://open.spotify.com/track/1ZH1DCVPrMQDkU2brGI7ZO
An 80's-inspired track delivering the vibes of late-night driving with your loved one, "Like Magic" details the journey of pursuing your dreams alongside your soulmate. Holding all the vintage and anthemic flair of an instant pop classic, Simone creates a gem that's hard to pass up and surely be included in your late-night drives.
About Simone Elisa:
Singer, songwriter, and producer, Simone Elisa, has gained a solid fan-base and heightened monthly listeners ever since her artist debut with her own written and produced singles. After winning the grand prize of multiple songwriting and featured pop competitions with Indaba, Simone hosted her own remix competition through Indaba/Splice, garnering hundreds of submissions and boasting high streaming numbers with her remix EP release. Her latest releases, "Game Boy", "I'm Not Lonely", and "Mars" have also helped Simone push her streams to over a million streams on Spotify and have been added to hundreds of playlists.
A mix of vintage vibes with anthemic feels and current danceable flair, Simone Elisa's music brings a fresh take to future-pop while remaining rooted in classic pop songwriting. Heavy vocoder harmonies and ethereal shimmering echoes layer above heavy synth-bass and a cracking snare to bring a twist to the current sounds of today. Her storytelling and danceability in the production are brought together with the undercurrent of a deep, thudding heartbeat. Her recent releases bring the peak of classic anthemic throwbacks with a new edge unlike many other artists in her sphere today. Heavily auto-tuned adlibs behind a big, natural voice delivers a sense of newness of fresh pop of days tomorrow while circling back to what we call home today.
https://www.instagram.com/itssimoneelisa/