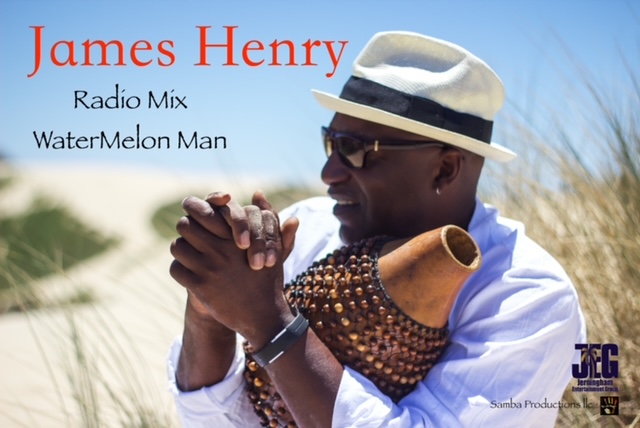 James Henry brings the fire on the passionate "Watermelon Man". So much heat is behind the song it sounds sizzling. Everything about it has a celebratory, communal presence behind it for it incorporates so much into the colossal mix. Layer upon layer is filtered into the fray ensuring that there is a beguiling quality to it. Stylistically rooted in jazz, they bring elements of funk, rock, and soul to further flesh out the approach. There is a sense of togetherness that carries the track along, from the stunning horns to the playful vocals that adorn the entirety of the piece. Volume is a given for they play loud and should be experienced loud.
They waste no time diving headfirst in the thick of the mix. Such a great degree of color bursts onto the scene, and the group interplay adds to the warm, inviting presence. Over the course of the journey, they embark a bit upon a party-like atmosphere, making sure every single gesture counts. Within the whole of the track, the lyrics have a bouncing quality about them. Every single verse has an easy-going disposition for there is so much light associated with the entire work. Allowing it all to build and build, there is a grace to the way that they effortlessly sidestep every single trend for an approach that is a whole lot more timeless.
"Watermelon Man" shows off the impeccable chops of James Henry in creating a world that positively bursts with energy.
Label: Jerningham Entertainment Group
Writer: Herbie Hancock
Produced by : James Henry
Executive Producers: James Henry, Keith Stafford, Preston Glass,
Publishing Copyright: 1963 Hancock Music Company
Lic# : LPL728145 Samba Production LLC April 13, 2021
ISRC#: Q2HZ222100017