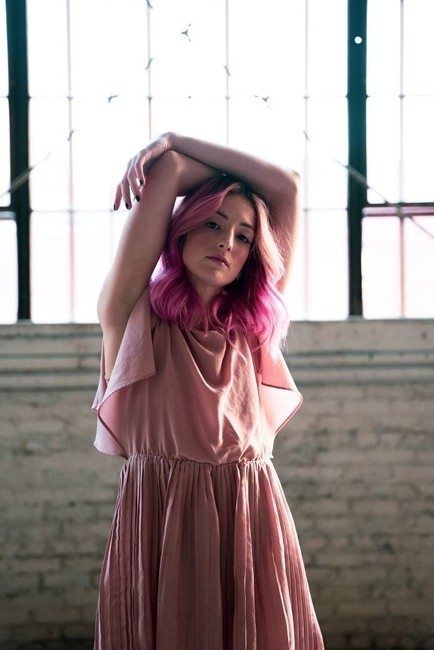 Moving to a new city can be an exciting thing filled with new people and new experiences. It can also be intimidating to make such a big change. But what happens when you fall in love with a person before you fall in love with your city? Everywhere you go, and everything you do, instantly becomes a memory about that person, and it becomes nearly impossible to go to these places without thinking of them. That's exactly what sad alex writes about in her new single "california queen." Alex is a bubble-gum pink-haired fireball who's not afraid to wear her heart out on her sleeve. After going back and forth trying to find a name, friend Justin Pagano gave her the name sad alex, and the rest is history. This LA superstar has worn almost every creative cap you can think of. From her impressive artwork to her even more relatable music, Alex has done it all. And she's only getting started.
"california queen" is an airy but chilling contemporary piece that pulls at every heartstring. This song takes us back to when Alex first moved to Los Angeles and how she intertwined the city with a specific person. After the relationship ended, all that was left of LA were the painful memories of this person; everywhere she went was a constant reminder. Inspired by the edginess of Linkin Park and the whimsical pop of Kelly Clarkson, that combination of both genres can be heard throughout the song and in the rest of her music. Her gorgeous raspy voice clings to every emotional note. It's a beautiful song with an edgy bite, and it's already addicting.
The video for "california queen" is just as whimsical as the music itself. It starts with Alex sitting at an all-white piano in the middle of a warehouse. Halfway through the video, she's no longer alone: as she finishes the first chorus, she's joined by a guy who – quite literally – sweeps her off her feet. The two fall into an emotional and beautifully choreographed contemporary dance. The video ends as Alex retakes her spot at the piano and plays the rest of the song.