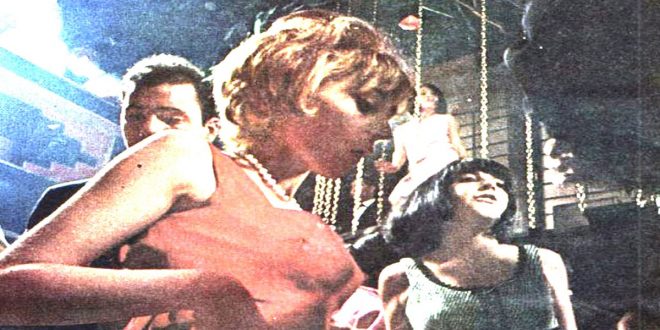 FaB go for a gorgeous glam rock sensibility on the colossal "Dancing Partner". The fidelity of the song stuns for it has a classic long-lost hit quality to it, with every single itch of the atmosphere paid the utmost amount of attention. With all this care what results is a physical sound, one that celebrates a sense of togetherness in a way that is outright fantastic. Volume is a must for they create a colossal approach. References to glam rock legends abound, with the drummer from David Bowie's drummer from Spiders from Mars' Woody Woodmansey. By bringing all of this together they deliver a fantastic wall of sound that is truly gracious. Vocals have a loveliness to them, raw and real delivered with such fire.
The swagger of the drums starts things off on a massive note. From there the rest of the band comes into place quite quickly in a way that adds to the living, breathing quality of the piece. By allowing all of this to build up in a way that feels natural there is a grandeur to the incredible riffs. Everybody plays off each other resulting in a myriad stream of sound. Nearly kaleidoscopic in terms of letting bursts of color into the fray it all has a wild, crazed energy to it one that invites the listener in.
"Dancing Partner" shows off FaB's uncanny ability to tap into the very core of what makes glam rock so absolutely celebratory.