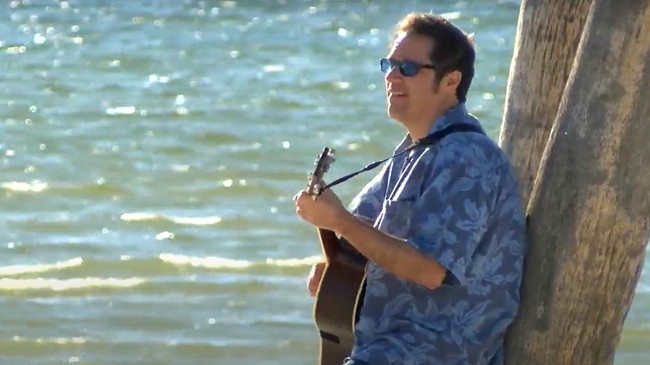 Alex Lopez's new album release Rising Up continues the impressive run of studio releases he has enjoyed since emerging on the scene in 2013. It is perhaps natural that newcomers, after a single listen, would draw superficial comparisons with the blues rock genre's current commercial giant Joe Bonamassa. There are definite differences, however. Where Bonamassa's six-string attack is often boisterous, pushed out to the front of the mix, Lopez detours away from such self-indulgence and tailors his guitar work much more in service of the song. Plenty of examples are present proving Lopez can supply enough guitar heroics to dominate any performance, but he chooses not to, and this stylistic decision separates him from many of his peers and contemporaries.
INSTAGRAM: https://www.instagram.com/alexlopez_music/
"Light It Up" does just that. The first track on the album ignites the release with able blues rock turns and an authoritative rhythm section performance. It is the song's drumming, however, that is particularly effective, especially during the chorus when other instruments fall away and, for a few seconds, we hear nothing but Lopez and the drumming commanding our attention. "Paradise" is a rollicking yet straight-forward cut further gassed up by the inclusion of fat Hammond organ lines reinforcing the guitar work. Other subtle touches strengthening the tune are the occasional double-tracked vocals centered on the chorus' payoff line. It's an irresistible pop confection with substantive musical content.
The title song is another high point during the album. Lopez's composition benefits a lot from superior drumming that brings authoritative drumming to the table. A solid or spectacular rhythm section can enhance the drama present in good songwriting and that's definitely the case here. The sheer variety of guitar sounds Lopez conjures for this track are potent and quite musical. "Not This Time" is unadulterated blues with an appropriately emotive vocal from Alex Lopez. He turns in a heart-piercing solo during the second half of the song. Organ once again plays a pivotal role during the track "Anymore", but the general aesthetic driving this track is much more aligned with the singer/songwriter style and instrumental flash is kept to a minimum. Lopez contributes another solid emotive vocal with this track as well.
Gwen Waggoner