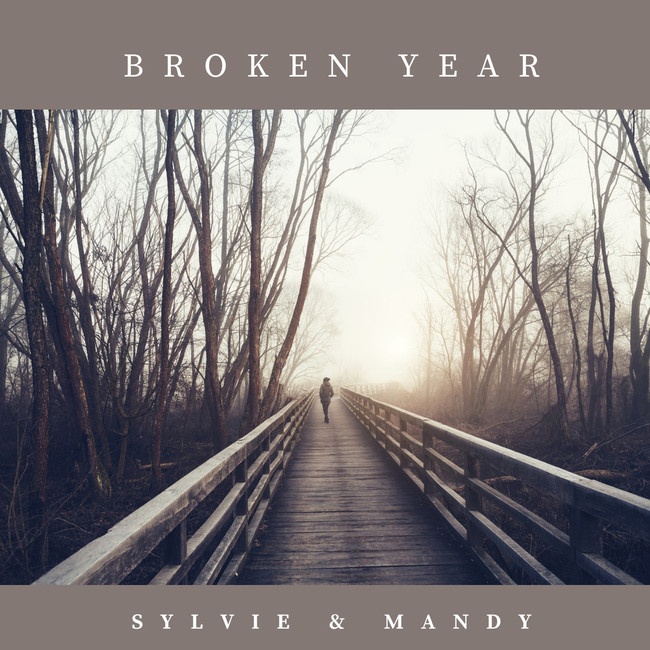 A beautiful slice of pastoral folk, Sylvie & Mandy go for a serene reflective stance on the hallowed "Broken Year". The hushed tones of the piece command silence for they have a lovely hue about them. Such a wide array of instruments enters into the fray for they revel in a serenity of sorts. By far the highlight emerges out of their steady, clear-eyed vocals that have a gorgeousness to them, unfurling with the utmost of grace. Lyrics too have a poetry to them, for they take on a rather airy sun-drenched spirit behind them.
Audio – https://www.sylvie-songwriter.com/broken-year-by-sylvie-and-mandy
Right from the beginning they set the tone, as the grace of the strings works wonders. A bit of a cinematic scope takes hold for there is a visual aspect to the way they let it all unfold. By allowing the many different elements to uniquely balance one upon the other, there is a grace to the way they build the sound out. Not quite a crescendo, the atmosphere becomes richer with each reiteration of the theme. Their impeccable ear for melody means the whole of the piece absolutely soars and radiates such love. With a bit of tenderness, the lyrics flow through serving at the very center element of the entirety of the piece, for there is a kindness to their delivery.
"Broken Year" shows the power of folk music in touching the very soul, for Sylvie & Mandy know how to capture a single moment in time with care.