A four-minute song, with roots in the heartland of vintage Springsteen and Mellencamp, is an excellent carrier of narrative meaning. But even the best storytelling songwriters eventually reach the limitations of the medium. Some certain sentiments and ideas can't be sung – they can only be articulated in prose. Luckily, Alex Woodard is every bit as good with a pen in his hand as he is when he's strumming a guitar. The acclaimed singer-songwriter is also a published author, and his albums and his books are mutually reinforcing works: encounter one, and you'll deepen your understanding of the other.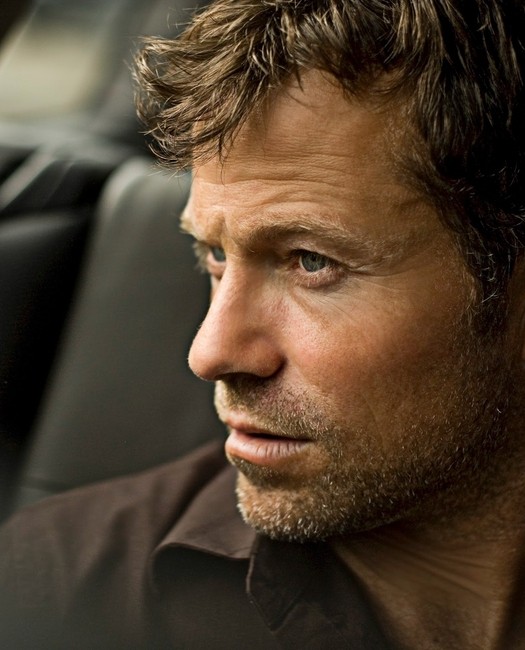 Living Halfway, Woodard's latest collection of essays, is exactly the sort of book you might expect to get from a talented songwriter. The author pays meticulous attention to word choice, his prose sparkles with rhythm and drive, and he's got a performer's knack for foregrounding his emotions. It's more candid and raw than a self-help book; it's got more color and perspective than most autobiographies; you could call it social commentary, but the person Woodard is often hardest on is himself. In short, it's wholly personal and completely engrossing in the way that Woodard's plainspoken albums always are.
"Halfway" is a song that Woodard's fans might recognize – it's been a part of the singer's repertoire for several years now, from the same album that spawned the #1 CMT Pure Country Countdown video for 'Reno.' But paired with Living Halfway, "Halfway" takes on deeper resonances. The song and the book of essays draw on similar themes and tell similar stories; they even contain similar phrases. You could call "Halfway" the title track for the book, or think of the book as an extension of the song's message. One thing is sure: you won't want one without the other.
And just in case you miss the connections between the text and the song, Alex Woodard has made an animated video that makes the link manifest. The "Halfway" clip was created by another singer-songwriter – the award-winning San Diego musician Savannah Philyaw – and she's created a work that reinforces the themes and the tone of Living Halfway, but adds an extra measure of grace. These pastel frames are busy with details drawn directly from Alex Woodard's life, and although Philyaw handles this material with her customary gentleness, the video delivers a powerful emotional punch. The clip is a multimedia project in the truest sense: a book distilled to its essence, matched to a song that conveys the irrepressible spirit of a singular writing voice.