"Cracked Glass" is the new single from transatlantic indie pop duo SheLoom (Jordon Zadorozny (Blinker The Star) and Filippo Gaetani). It is the first song recorded after the band`s second album and the return to the original duo. It is a Prog-Pop song about a couple running away from a dystopian world on the brink to implosion. Infused with elements of new wave, 70's prog-rock and orch-pop."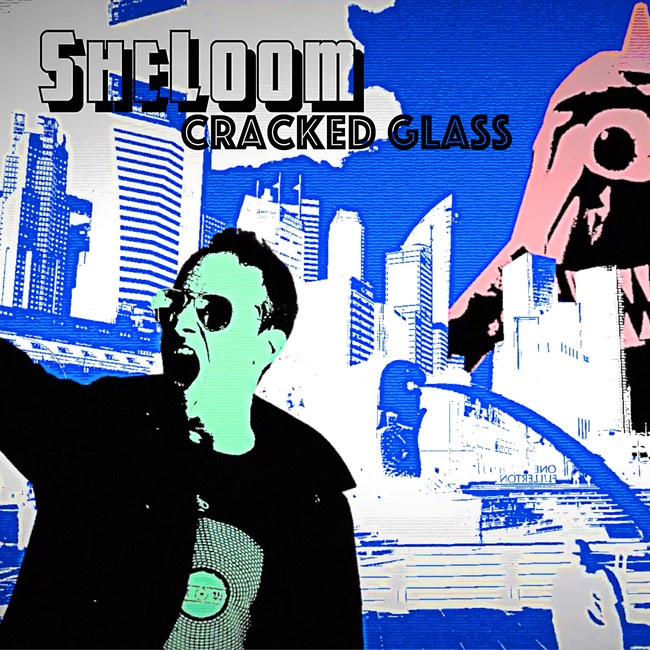 SheLoom: "Jordon Zadorozny (Blinker The Star) and producer/songwriter Filippo Gaetani formed the transatlantic pop duo SheLoom back in 2008, after a co-writing session in Los Angeles. The writing continued online and then the two met twice at Jordon's French Kiss Studio in 2009 for whirlwind 10-day sessions. The band released "Seat Of The Empire" with Minty Fresh in 2010. Gaetani lives in Vienna (Austria) and Tuscany (Italy), and Zadorozny lives in Canada. During the winter of 2013, their friend and indie chamber pop pioneer Eric Matthews (Cardinal / Sub Pop) joined the band. They proceeded to record the full-length The Baron Of The Fjord. The album's lead-track is "America On Fire".
In mid-2020 the band returned to its original duo status although Matthews will appear as a guest musician.
The new album is expected in fall 2021. "