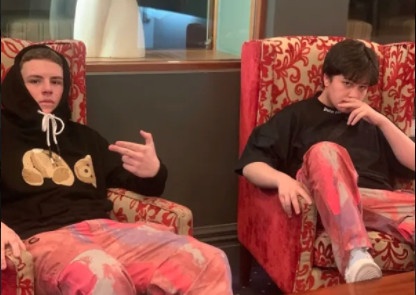 Ecommerce industry is booming these days but establishing business online or launching an e-commerce store can be hard for everyone especially, it is hard to manage in teen age. It sounds nice that one can earn money while sitting at home because getting good income is the major objective of everyone. Finding the ways of good income is very difficult. The majority of the users work hard to meet the routine expenses in the life. It is time of modernism and technology where you can earn money by using innovative ecommerce trend through various methods.
About his professional life
Here we are talking about George Edwin Pham who has established his business in the world of ecommerce trade in the age of just 14 years. He did so because he did not want to spent 9 to 5 life. It can be hectic and full of stress so that he thinks of doing something different. With the help of his friend, he launched his ecommerce store. James Loan is his business partner now.
It is the most beneficial advent of modern technology that provides the plenty of opportunities of earning money in different phases of life. It has brought about the grand revolution in all fields of life in all over the world. It is the real mean that provide you a vast field for searching work at different platforms. You can get several opportunities for working online marketing and making money is very easier nowadays. Launching ecommerce store is a profitable business but for a 14 years old boy, it is a big deal to manage his business establishment and run it successfully. There is a variety of opportunities are waiting by introducing future trend in ecommerce.
YouTube videos, social media content, Tiktok and Instagram are his inspiration, through which he learnt how to earn money. He learnt that he had to take a snap of the item that is he going to sell on his store. It can be your drink, lunch, accessories and in this way, you can earn money. You can get free services or at least free trials that gives the best opportunity to choose the best ways as per your conveniences; expert service and to show the improvements in various fields.
James Loan was his best friend and both they opened the store. He is now having articles on Fox News and MarketWatch.
George was born in New Zealand and attended his school from the early age there. He took admission in Roncalli College and he describes about his experience that it is a fun to be there since he gets the opportunity to meet people here. In the Roncalli College, he is getting education about fundamentals of life and how to navigate life both professionally and practically.
Have A Question?
Do you want to book an appointment? In the event you would like to discuss anything, then it is very straightforward to obtain him. Leave a message. He is available 24/7 at your services. His prime Focus would be always to supply your distinctive customer care.