Every beach-minded, paddleboarder loves a day at the shore.  With the wind in your hair, the sounds of the ocean and birds calling to you, and the barefooted feel of freedom what's not to like? Poet Sarah Kay sums it up well, "Because there's nothing more beautiful than the way the ocean refuses to stop kissing the shoreline, no matter how many times it's sent away." It's poetry in motion and those of us who love spending time on the water on the back of a paddleboard understand.
But, practicality comes into play whenever one is outdoors and paddleboarding sports are no different.  However, putting on a different mindset doesn't have to ruin your vibe.  By taking a few minutes to plan and get ahead of possible situations you can make your time on the water more enjoyable.   Let this article help outline some must-have gear to get started.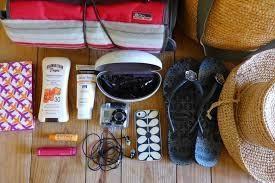 Basics:
-Sunscreen

:  It goes without saying, but can never be said enough. Bring the best sunscreen you can find and up the SPF.  With sunlight reflecting off the water and sand, you will be getting rays from above and below. 

-Sunglasses:

  Protect your eyes as well as you protect your skin.  Plus, they are stylish accessories that only up your "look".

-Beach attire

:  A suit; a bikini; board shorts; sun protectant hat; and, an extra sweatshirt just in case.  You decide what suits you best by checking the weather beforehand to help decide.

-A towel:

  Good for drying off and laying out on and clearing sand off your board after a day of paddling.

–

Water bottle:

Get ready to hydrate yourself.  On a hot day doctors recommend drinking as much as 10 glasses a day to keep your body functioning properly.

-Water Shoes:

  These will protect your feet from cuts and bruises if you are on water with a rocky bottom.
Paddleboard Gear:
–

Stand up paddle board:

Since there are lots of models and choices to pick from the start by deciding what you want out of your

paddleboarding

day.  For example, there are different boards for yoga as opposed to fishing.

–

Paddle:

Not possible to go

paddleboarding

without a paddle.

-Personal flotation device:

Stay safe and above water.

–

Dog Life Jacket

: don't forget a PFD for your pup!

-Pump

(for inflatable board)

-Fin(s):

If the trip is long it's good to have an extra fin.

-Leash:

Very helpful for keeping track of your board

-Rescue whistle:

Better safe than sorry
Let's not forget food and entertainment!  Afterall, sadly, you have to come ashore at some point and when you get there there should be food and music.  
Insulated picnic bag with zipper:

  The insulation will keep things cool and the zipper will keep sand and birds out.  

Sand resistant blanket or towel

Books/Magazines

Music and portable speakers:

It's not hard to find good quality portable speakers for easy listening.  Just hook them up to your Bluetooth and go.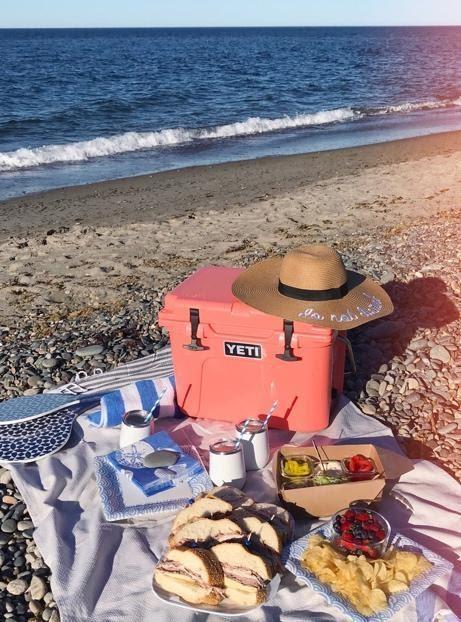 Happy Extras:
With every endeavor there are "insider" tips on what to use to make life easier while doing them.  It's not different for a day on the beach.  With a little bit of practice and experience it you'll find out which of these items are right for you.  
A

waterproof bag

will make it easier to keep your dry items dry when you inevitably get wet.  It can attach to the board and they come in different sizes.

A

hydration backpack

will be helpful because it will keep the water close at hand without a water bottle rolling around.

A

cell phone waterproof case

and

solar charger

for emergencies.  

GoPro cameras

are a lot of fun to play with on the water and record all the action.  
Luggage:
It may sound incredibly dull but taking a quick look at how you bring your gear to the beach can be important.  For your basics, nothing more is needed than a sturdy water resistant duffle bag but you are going to want to research how to get your board and gear to the water.  There are specialized bags and straps for the hard-side paddleboards that will protect them from the elements until they go in the water.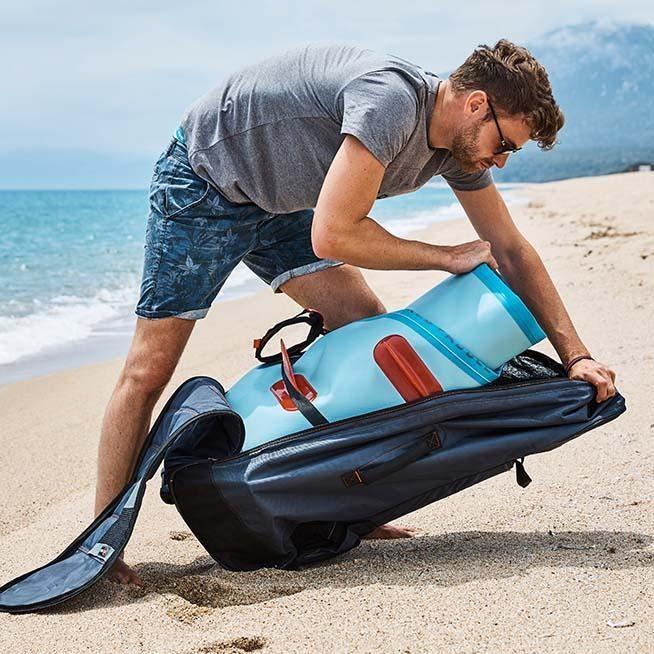 For the inflatable paddleboards there are choices between carrying bags you strap to your body and rolling alternatives.  These will protect your board and keep you moving smoothly with limited hassle towards your goal of getting in the water. 
If you are the type of soul that follows your heart to the beach you already know the most important thing to take with you – a sense of fun and a readiness to clear your brain of all the little, tiny worries that can clutter up your world. Get yourself ready to experience the mental and physical joy of being at the beach by preparing now so that once you get there you can just live the day to its fullest potential.