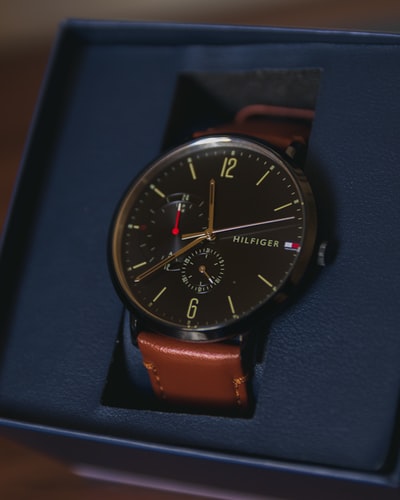 With smartphones and smartwatches becoming popular in the modern world, one would think wristwatches are outdated. However, people are still wearing wristwatches because they are considered to be fashionable, elegant and convenient pieces you can always wear.
It is evident that finding a gift for women is easier than finding a gift for men. When you are thinking about getting a man a gift for his birthday, Valentine's day, Christmas or just as a gesture of love, a watch should be among your top options.
Wristwatches come in multiple varieties that differ in color, shape, size and price, making it easier to choose the most convenient purchase for you. Here are some of the reasons why a watch is the best gift for men:
Wristwatches are elegant as well as practical
Most watches are attractive and appealing to the eye but other than being good-looking, they also have functionality. They tell you the time and always make sure you are not late to your meeting, date or any other commitment you had planned. Most new watches have fitness trackers, which are useful for men who are into exercising but do not want to wear the vibrant-colored unfashionable fitness bands. Some watches also have GPS to show the location of your loved ones, which might be useful during an emergency.
Watches are durable and last long
When buying someone a gift, you would love for them to treasure it forever. According to The 5th, a watch can last generations to become a family heirloom if you buy the right watch from a reputable brand. There are cheaper watches with beautiful and dependable craftsmanship, but most elegant watches are expensive and have established name brands like many Swiss-made pieces. You can even buy used watches, which are cheaper than the new ones but have the same quality of course. If you are from Arizona, you can search for a Rolex dealer in Scottsdale and find the best option for your pocket!
Gifting such a watch to a man will boost his spirits and he will hold it in high regard as a worthy gift that was thoughtful.
Watches are good investments
Watches are jewelry and their price also appreciate and depreciates based on market demand. Expensive watches from established brands like Rolex and Patek Philippe usually have high resale values and their price may rise over time. Some limited-edition wristwatches fetch great deals from collectors and people who have money to splurge on expensive and luxurious pieces. Gifting your loved one a watch is like giving them the gift of time and they will most likely wear it everywhere they go. It means they will remember you every time they look at their wrist.
Watches can be worn for different activities and formalities
They can be worn anytime for most occasions, making them convenient for any outfit a man decides to rock on a particular event. Expensive and great quality timepieces like most swiss made watches are made from resilient materials like surgical stainless steel, sapphire displays and superior leather. They can be worn in the harshest of weathers and can withstand tough jobs that involve a lot of handy work.
Some are made to be used by deep-sea divers and swimmers as they have luminous displays that let you read the time underwater. They also track your oxygen supply and act as timers to let you know when to get out of the water. For a man who loves going outdoors and enjoys hunting, you can gift them a watch equipped with a compass.
Wristwatches are fashionable and make statements
Most timepieces are made to look good and appealing to the eye. The style and design of such watches make them stunning and fit with any outfit you are rocking. Expensive brands like F.P. Journe and Richard Mille are known to be exquisite and luxe. Therefore, gifting a man a watch that costs as much as a car exudes a certain status symbol on them.
How to find the ideal wristwatch for your loved one online
There is a lot that goes into choosing the ideal watch gift for men. Online shopping is becoming more popular and with the shorter delivery times guaranteed by most companies, many people prefer purchasing goods online. Shopping online lets you peruse multiple sites and online watch vendors to find great deals and online coupons that offer favorable discounts.
You may find that watch that you desire but need a little bit of incentive to buy
it. A coupon code gives you that discount when purchasing your watch, offering you value for your money. You can go online and look for an all exclusive online coupon site like Ontime Coupon  Code. They publish multiple discounts, exclusive voucher codes and offers for the leading sales outlets in the United Arab Emirates. You can get hold of the best deals for your preferred watch brand and then buy that gift for your loved one at a discounted price.
Conclusion
Finding the perfect wristwatch for a man does not have to be a tiresome ordeal for you. You can examine various brands online and look for any voucher codes for suitable discounts to help you finance that perfect gift for a man.