The longtime Toto frontman is releasing his eleventh solo CD in conjunction with bandmate Steve Lukather's new solo release. Long involved with scoring movies and lending vocals to other artists, since the mid-80's he has been Toto's go to singer. Joining Joseph on this release are a cast of notables including Toto founders and bandmates David Paich and Steve Lukather, and former Toto associates Simon Phillips, Leland Sklar, Lenny Castro, and Nathan East.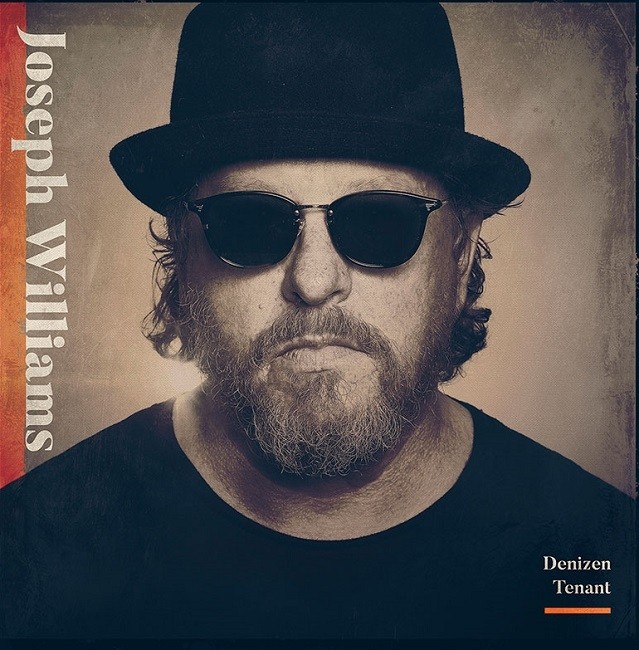 Black Dalia is a good Toto reminiscent structured song. He does a nice cover of Peter Gabriel's Don't Give Up with his daughter Hannah adding backing vocals.
His cover of The Beatles If I Fell, features a fitting Toto collaborative on the harmonizing vocals. World Broken is a soulful ballad that has soundtrack quality. Remember Her is another ballad with a sort of jazz tempo and feel. No Lessons is a standout 40's style ballad that Tom Waits could have written, and that you can envision a lot of other people covering. Never Saw You Coming is a slow tune with a Cajun type feeling. Wilma Fingadoux is a slow soul type relationship song. The Dream picks up the pace with a steady 90's sounding tempo. Mistress Winter's Jump has that Beatle's structural quality to it. The title song Denizen Tenant is a jumpy tune that conjures up Steely Dan. Liberty Man has a nice flowing intriguing melody.
The influence of Luke and Paich is obvious, adding a lot of depth on this release. A lot of the material consists of thoughtful ballads and soulful melodies. Joseph has that all encompassing mid to high vocal range, and uses it effectively. The release will be available on both CD and LP, and on all streaming services globally. A limited-edition 4-LP deluxe edition is available with this and Luke's release bundled together.