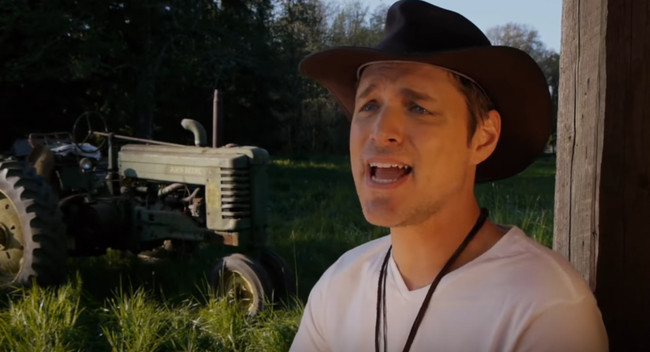 James found inspiration for "It Ain't Me!" through his own life experiences. When he was 30 years old and married for a short time, his wife had a baby boy from a previous relationship and his biological father was never in his life. James adopted that baby boy and even after divorcing his mother raised him as his own, and loved being a father
He got to thinking about all the men who, back in the day, would deny being the father the very second he learned of the pregnancy. Prior to the discovery of DND, a blood test would only rule out who the father wasn't, not who he was. DNA has now eliminated any wiggle room for anyone to maneuver out from the responsibility of parenthood.
"When I started to write this silly song, I didn't know exactly what direction it would go, however, I wanted to bring out the shock factor of the guy getting the news", James says. "In the end, it turns out well for him and he is all the more wise. I do have my doubts that his new plan will really work!"
Most artists start at a young age in the music world but not James Fairchild of Little Rock, Arkansas. The 63 year old songwriter never thought about the music business too much. He is a product of the rock and roll era of the 60's and 70's.
All those years of listening to great music made a lasting impression somewhere in his mind. He didn't know much about song structure. He did, however, know about what sounds good and how to get his message across to listeners.
At 55 years old he wrote the hit song "Replay." A serious subject that would prove to be very hard to navigate, but yet he somehow successfully got his story out to the audience.
James turns around and writes his second song "It Ain't Me." A not too serious story that is the opposite of his first song. "I seem to write the best about real events in a way that's outside of the box," Fairchild says. James can write rock, country and Christian, even a mixture. He has a bright music career ahead of him. Better late than never!