Following the euphoric house-pop track "Oxytocin" from last year, Norwegian multi-instrumentalist Lars Husby is back with another track as briis ahead of the release of his debut album next month. "Return To Us", out today, shows a much gentler side.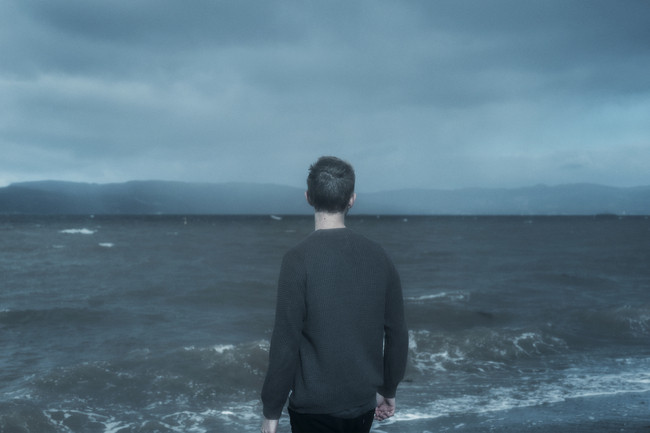 Lars Husby is not your usual sort of multi-instrumentalist. As a teenager he learned guitar, followed by a host of other instruments just well enough to ensure he could write songs on them. Less a studio head, more of a storyteller. The Norwegian has applied this to his work, creating sounds that cover a lot of bases – from electronic pop, to dance, to ambient instrumentals…even folk song intimacy. All this and more is featured on the album, 52 Hz
"Return To Us" is a stark contrast to "Oxytocin"; over sparse acoustic guitar notes, Husby's vocals sound submerged, reflecting the uncertainty of the song's subject matter. But, as the track develops, briis breaks the surface with a chorus full of warm, almost brassy synth sounds and the telling, pleading lyric: "listen, come back with me to reality…" It's a deeply touching moment, one friend reaching out to another.
Of the track, Husby says:
"One night I dreamed that my big brother was behaving like a completely different person, even though I could clearly see that it was him. He was completely unrecognisable and unpredictable, which was very scary. When I woke up I felt a need to process the experience in the dream. I decided to write a song about it. In 'Return To Us', I therefore mostly sing quite literally about this dream and how I felt afterwards. I realised that what I was afraid of was that I would lose track and control over what was happening around me. Because I could no longer be confident in the person I trust the most, my world disintegrated. It taught me how dependent one is on the people around one to feel safe in life. Close people become like anchors that help you know where you are and make sure you do not drift."