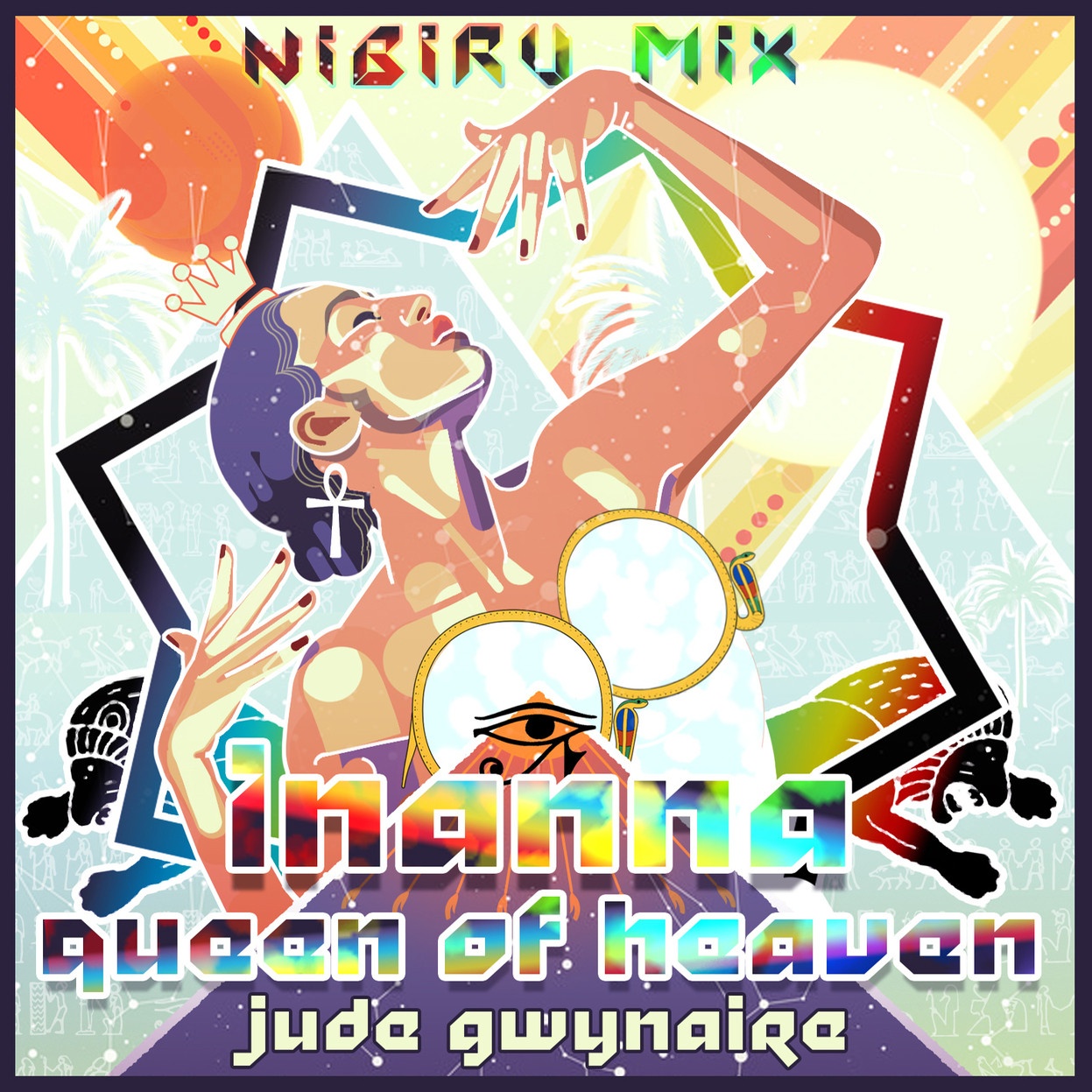 Jude Gwynaire delves into a blissful interstellar beat on the bright brilliant burst of "Inanna, Queen of Heaven (Nibiru Mix)". While he references a great deal of early 90s house energy, his approach has a more futuristic cadence to it. The tribal beats and the hypnotic loops at times recalls a little bit of jazz's great eccentric, Sun Ra in terms of its sheer drenched in light approach. A great deal of energy radiates throughout the whole of the piece for it all has a lush, luxurious flow to it. Volume is an absolute must for this is a sound that deserves to be felt for the massive scale of it gives it a symphonic sweep.
– https://open.spotify.com/album/6WNLN0kgDOBRGZHMBroqVB
Nor does he waste a moment for right from the start a propulsive beat takes the lead. Various effects warble their way on through entering into the dense sound. You will definitely notice the subtle gestures that matter as the melodies are deeply embedded within the endless grooves. The usage of patterns further adds to the beguiling mixture of ambient, drone, and, of course, a modern take on the classic trance sound. Quite fluid the little elements gradually come into the forefront, ebbing and flowing to help imbue the electronic influences with a deliberate thriving sense of life. With each reiteration the song twists and contorts itself in fascinating, kaleidoscopic ways.
"Inanna, Queen of Heaven (Nibiru Mix)" shows off the deft skill of Jude Gwynaire in sculpting a sonic universe entirely of his own creation.