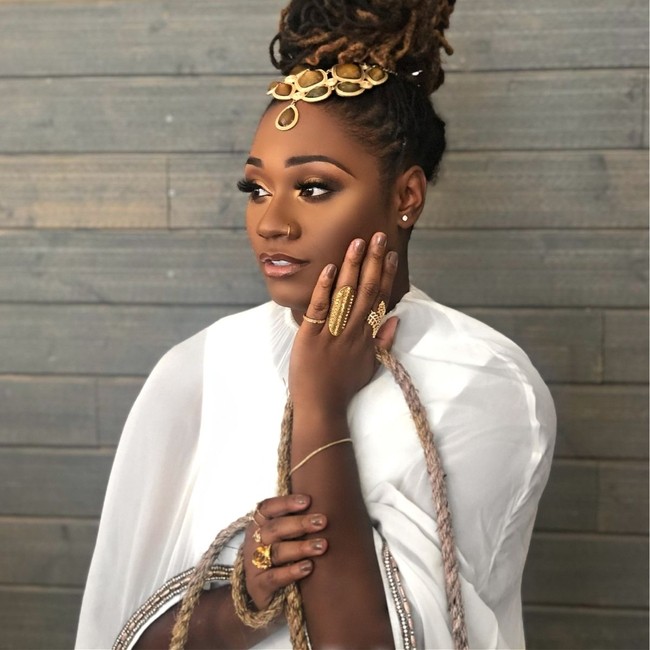 After the release and success of her most recent single 'Holdin' On,' Lanita takes a more stripped down approach to the song. "Holdin' On" speaks to the struggles of African Americans and how those struggles have shaped their culture and experience. Lanita partnered with the Black Music Action Coalition on this project in hopes to empower the community and highlight black voices in the industry.
In discussing the new music video, Lanita shares: "We live in a time where the world is so divided. I feel 'Holdin' On' is needed to help us heal as we continue to move forward. Last week, I watched our nation's Capitol be taken over. The worry wasn't so much about the Capitol in itself, but to the evident white privilege. Months ago, people of color united with people of all races to overcome and stand for change. Sadly, we were labeled animals, innocent people lost their lives, and the message became clouded by a different interpretation planted to cause ongoing division & hate in our world." Lanita continues, "'Holdin' On' is meant to remind POC that the work we do, protesting, standing for what's right, and our struggles are not in vain. In fact, those are the very things that drives us to be great and overcomers of what seems to be a long stretch battle to overcome. Small wins do count as we have a long way to go, but be inspired to know we have made progress towards the finish line." Directed by Mychal Brandon with camera operation by VonMay Mendoza and creative direction by Chad Johnson & Janai Akerele, the video uses simplicity to highlight the message of the song.
Lanita Smith – a Memphis bred singer, songwriter, and musician – was handpicked by Don Was as the winner of Guitar Center's Singer Songwriter 4. Through her affiliation with the LA Chapter of The Recording Academy, Lanita met her mentor – songwriter Mozella (Maureen McDonald). Lanita has worked with award-winning artists and producers such as Kanye West, Ty Dolla $ign, Mark Ronson, Jessica Sanchez, Chance The Rapper, and Teddy Riley to name a few. She also co-founded Little Monarch with Casey Kalmenson, whose single "No Matter What" has reached over 22.5 million streams on Spotify.