The new single "Not Waiting" by Keegan Chambers looks and sounds like it could be the intro to your new favourite binge-worthy HBO series. 
The alternative pop rock song, titled Not Waiting, was originally written as a ballad. Finding herself at an emotional crossroads, Keegan wrote the song as an exercise in psyching herself up to lay her heart on the line and get some answers, once and for all. Once producer, Daniel Tsourounis, got involved, however, the track took an unexpected turn – which they both agree, was for the better.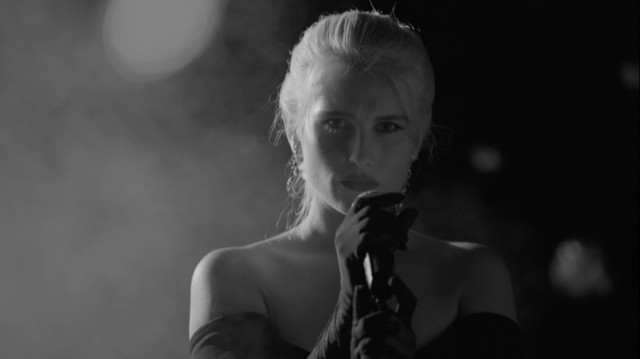 They recorded and produced the song during quarantine and the video was shot shortly after phase three opened up, here in Toronto. In an effort to keep the crew small, Keegan took on the roles of hair, makeup, costume, and set design, not to mention fog wafter. Despite the small cast and crew, they wrapped with 15 minutes to spare, having shot more than enough footage to satisfy director, Daniel Duguay and editor, Corey Stanton.
As a songwriter who couldn't play an instrument to save her life, Keegan relies on the collaboration process to bring her songs to completion. Fortunately for her fans, her musical influences end up spanning a variety of genres. Her debut EP, for example, featured bluesy acoustic renditions of four original songs; whereas Not Waiting, and the subsequent EP she intends on releasing, still feature Keegan's soulful vocals, but with modern pop rock production.