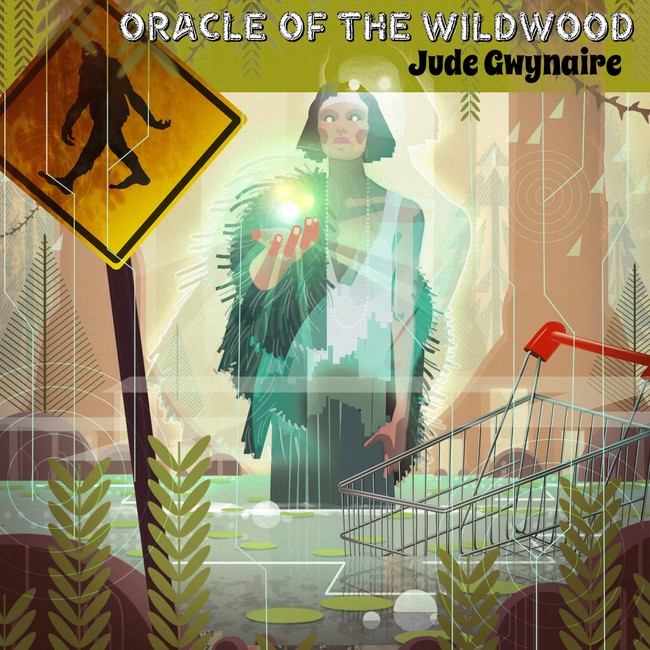 Jude Gwynaire embarks on a futuristic psychedelic sound with the knotted gnarled riffs of "Oracle of the Wildwood". So many instruments yet they beautifully bounce ideas off of each other, from the lovely sound of the flute to the twists and turns of the guitar. Though rooted in psychedelic rock, there are nods to drum n'bass that add to the sound's overall vibrancy. He layers sounds on top of each other to create dazzling patterns that race forward at a breakneck speed. By far though the little details matter a great deal for the winding path of the track adds to its allure. Sprawling and ambitious, the song meets that ambition through a series of rather gorgeous gestures.
– https://open.spotify.com/album/215VOQFj0Xo1wa2n2FjLx6
Nor does he waste a moment in getting started, for the piece comes into bloom immediately. The melodic richness and sheer textural density feel ever so serene. Upon the inclusion of the steady drum hit, the song feels outright vibrant. Guitars gradually let their hair down for the usage of the wah-wah pedal along with impressive soloing adds to the splendor. References abound throughout going from the modern-day psychedelic leanings of Wooden Shjips to the old-school approach of Jefferson Airplane in creating a pitch-perfect sort of feeling, one of boundless opportunity.
"Oracle of the Wildwood" shows off the deft skill of Jude Gwynaire in taking the template of rock's classic era and pulling the sound into the present.