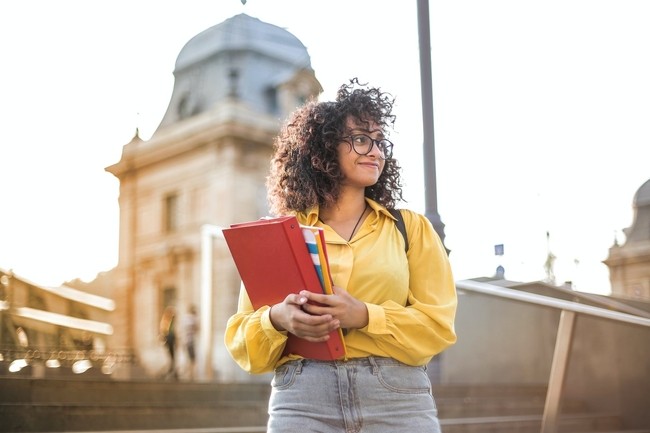 Going to college can be a lot of fun, but it can be stressful too. Living on your own, being responsible for your own schedule, and getting used to the intensity of college classes compared to high school classes can make adjusting to your new way of life difficult.
It's important to do everything you can to be successful in college. It can be quite expensive, after all! The tips on this list will help you increase your chances of being successful in college, but they will also help you experience continued happiness and success throughout your life.
Scheduling Doctor's Appointments
Some ways to experience success in college are more intuitive than others. For example, if you want to be successful in college, you should attend your classes every day. Some are a little less intuitive. Scheduling regular appointments with your doctor is one of those things that often gets overlooked by young adults.
Annual appointments are extremely important as a college student. Your doctor will make sure you are properly vaccinated, which is important when you're living in such close proximity to other students, and they can recommend tests to keep you healthy. For example, the incubation period for STDs and STI can vary from three days to three months, so visiting your doctor and getting tested regularly is important.
When you build a habit of visiting the doctor regularly as a young adult, you can catch problems early, but you also build the habit of going to annual appointments, which will serve you throughout your lifetime.
Walk to Class
Getting exercise is an important habit to build. It can help you burn calories, which can prevent the freshman 15, and it keeps your muscles strong, but it can also be great for your mental health too. Regular exercise can help you clear your mind and think through problems, in addition to the benefit of knowing you're doing something good for your body.
The trouble is, getting regular exercise while you're in college can be difficult! If you're finding it hard to go for a jog or lift weights at the gym, focus on walking to class. It's a great way to sneak in some extra steps every day. Not to mention, walking is an extremely underrated form of exercise, as it is actually one of the best ways to stay slim!
Schedule Time to Study
Every college student understands the importance of studying, but that doesn't mean you study as much as you should. Many students make the mistake of squeezing in study time whenever they can, when instead you should schedule time to study.
Scheduling time each day to study is the best way to ensure you study enough. You can schedule time before classes, between classes, and before bed each night.
When you schedule time to study doesn't really matter. It just matters that you prioritize the time you spend reviewing your materials to ensure you're getting everything you can out of your classes. That way you're prepared when it's time to take the test.
Cook
If you're walking to campus and scheduling time to study throughout the day, you probably aren't left with a lot of extra time. That means you may be tempted to pick up some food for dinner on the way back to your apartment. There's no denying that ordering food is quick and easy, but it is much better if you make most of your own meals.
There are many benefits of cooking at home. For example:
• Home cooked meals almost always have fewer calories that to-go meals.
• Choosing your own ingredients makes you more mindful about what you eat.
• Learning new recipes is a great way to stimulate your brain.
• Cooking is almost always cheaper than ordering food.
Prioritize Sleep
If you don't feel like you have a lot of time to cook, you probably aren't going to feel like you have a lot of time to sleep. Even if you've got a lot of studying to do or a friend tries to convince you to stay out late, it's much better to prioritize sleep and hit the hay.
Getting enough sleep can actually increase your chances of performing better on a test, regardless of how much you have studied. Not to mention, learning how to prioritize sleep now ensures you continue prioritizing it throughout your lifetime.
Exactly how do you get more sleep when you're a busy college student?
• Skip caffeine and alcohol a few hours before bed
• Try to get up around the same time every day
• Don't study or use your laptop in bed
• Sleep with ear plugs and use an eye mask
Call Mom
Don't forget to call your mom! Even if you love your newfound freedom and the last thing you want to do is check back in at home, it's good for you to call or text at least every once in a while. Not only will it reassure your mom that you're doing well, it can be good to hear a voice from back home.
Don't have a close relationship with your mom? Find someone else to call back home. Call your dad, a sibling, grandma, or even a friend who has always been there for you to get a little encouragement.
Step Outside Your Comfort Zone
Stepping outside your comfort zone is great for your brain, so it's a great habit to learn while you're in college. Not to mention, it's never going to be easier to step outside your comfort zone than while you're a college student!