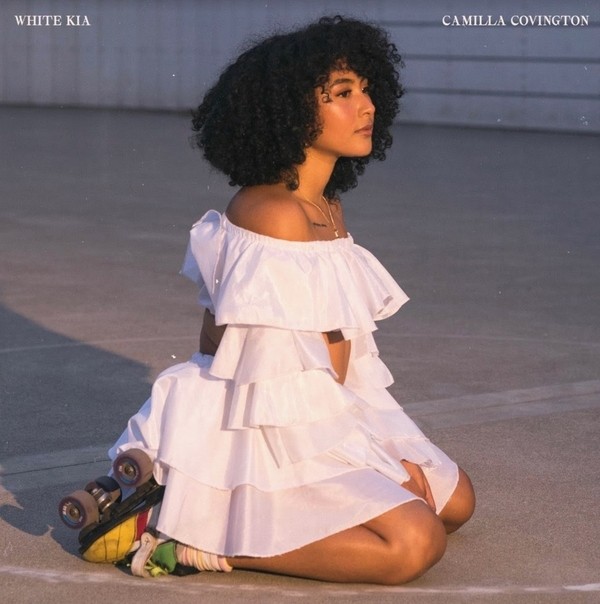 With the day to day routines of work, stress, and drama, sometimes all we want to do is get in our car and go for a nice long drive to escape the madness – extra points if we manage to get a little lost. We also all have daydreams of going on a road trip and going off the grid, gravitating towards a certain playlist or a certain kind of sound for that specific ride. Well, you're going to want to Camilla Covington's "White Kia" to your road trip playlist. This is the perfect song to roll down your windows and escape away to. It's calming, it's relaxing, and will definitely get your head nodding.
"White Kia" is an indie dream of soft, raspy vocals and instrumentals with sharp, raw lyrics. This Sacramento native is known for putting pieces of her heart and soul into everything she does. Camilla's ability to take the good with the bad gives her music honesty and transparency, unlike any other artist. Taking her personal experience with pain, love, and heartbreak to such an authentic and relatable place must be working because she's been able to sell out several venues throughout the city. The song illustrates the aftermath of a breakup, where you have piles of the other person's stuff, and the anger and sting of the breakup are still there, where you act all tough and try to move on, but the sadness is still there. The honest and almost angry words are blanketed under melancholy music and harmonies. Don't be fooled by the softness; there's still plenty of toe-tapping rhythms that will set the mood for going on a drive.
Taking a step back from the homemade videos and green screens, some of this video was actually shot outside. "White Kia" starts with Camilla sitting in a chair with a pile of clothes that just happen to be in the shape of a person while they look towards a river. The video itself looks like something out of an indie coming-of-age film with the muted colors but super clear quality. We then see Camilla sitting in a pile of men's clothing before the clip flashes to her, putting on multi-color roller skates. That clip plays throughout the video while we get other glimpses of Camilla lying in bed with the person-less figure of clothes and sitting in a minimalistic looking apartment drinking tea. The video perfectly illustrates the theme of wanting to move on when you're still not completely over what happened. It's a song and video you can sing your heart out to and escape to all at the same time.