Music stars make a whole barrel of cash making the music we know and love, but it's not the only way they make their millions. They add to their vast earnings by diversifying their income streams in lots of different ways, such as appearing on TV shows — either as guests or as a regular part of the show — advertising and more. This post is a look at some of the ways that music stars keep the dollar rolling in.
Endorsements and advertising
Working with a huge name like Michael Jackson was beneficial for both Pepsi and the music star, increasing their popularity globally.
Big brands love pairing up with big names and getting them to endorse their products or appear in TV adverts. Working with a celebrity can make the brand more famous or increase its popularity. One of the pioneers in this, of course, was Pepsi, who got the late Michael Jackson to appear in their ads and paid him a reported $5 million for his service. In the 21 st century, Britney Spears, Beyonce Knowles, and Pink have all teamed up with the brand and appeared in advertisements for the drink.
Online slots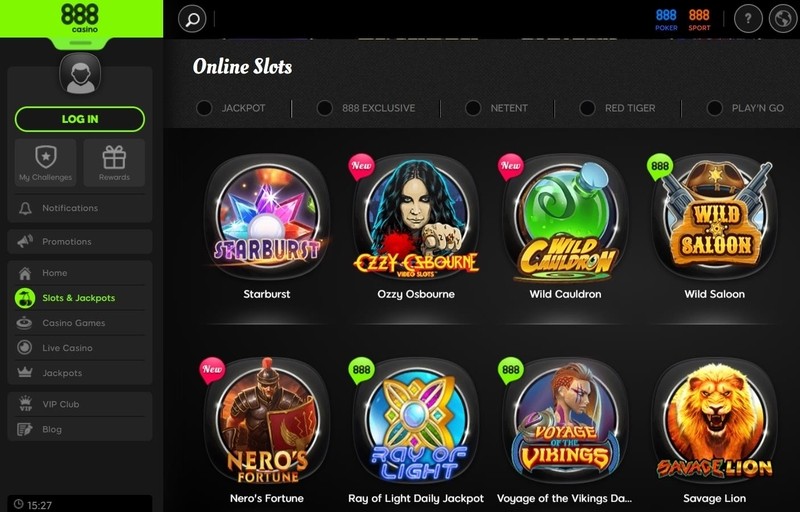 Image source: 888 Casino
Online and land-based casinos provide another opportunity for musicians to boost their profile and their income.
Another money spinner — almost literally — is to grant online casinos permission to use their music or image. It happens in land-based casinos too, when providers create games based on the musician's work or using their image. In 2017, Madonna licensed her hits to a casino game manufacturer for a reported $10 million. Creating a slot that uses their image or music not only generates income for musicians, but also raises their profile. Anyone who lives or operates in Vegas circles should consider it as it can be hugely lucrative. Excellent online sites like 888 casino work with celebs and world-famous musicians, including Ozzy Osborne, to create amazing celebrity inspired online slots games using their image.
Sponsored posts on social media
Social media influencers aren't the only ones harnessing the power of social media to boost their income, musicians are too by doing sponsored posts. Experts believe pop princess Nicki Minaj earns around $651, 000 per sponsored post, and if she did six posts per month she'd earn a fat $46.8 million per year.
That's some serious dough, but if a musician isn't getting behind social media, they may be investing in apps instead. Justin Bieber, Jay-Z and Will Smith have all invested in apps or in tech companies.
Perfumes
JLo perfumes are notoriously popular across the globe, growing her name across the world.
Musicians don't just worry about looking good – or maybe not, depending on their music style – they might also worry about smelling good. Some create their own range of perfumes. Big-name pop stars and other musicians know that if they bring out their own fragrance, they're on to a beautifully scented money spinner. Britney (again), Mariah Carey and Taylor Swift have all gone down the fragrance route, but it will take a lot for them to compete against the queen of the celebrity perfume: J-Lo. The golden-voiced Latina has brought out 18 different perfumes.
Royalties
Musicians earn big money from their albums, but the real money is in licensing their music. Did you know that Aerosmith have made more money from Guitar Hero than from all their albums, live concerts and merchandise? Don't know if that would hurt or not after all that graft, but either way, licensing has been a smart move for them. They're just sitting back and letting the money come in.
Entrepreneurship
They've conquered the music world (or are still conquering it), and now they want to try their hand at starting a side business. Some such as Justin Timberlake, open a restaurant, whereas others follow their passion and start up a clothing line — e.g. rapper Jay-Z — or even, if you're Lenny Kravitz, an interior design business. With so much money in the bank, musicians really have the freedom to start up a business in something they love as much as they do making music.
Real estate
You don't have to be a genius to know that there's big money to make in real estate if you do it right. There's one artist who especially knows this and has built a reputation for his real-estate savvy: Kanye West. The rapper — who is also a fashion designer and producer — once declared his intentions to build a real estate empire, and he's working hard towards it. He and his wife, Kim Kardashian, set a record in the Bel-Air crest community when they sold their home for $17.8 million, after paying $9 million for it.
At the time he announced this intention, he also explored his interest in urban design. He aimed to create an architectural practice that would make the world better. Yes, you did read that correctly. Kanye believes sincerely that design can save the world.
TV shows
Britney Spears is no stranger to making a few extra bucks on the side and even had a cameo role in How I Met Your Mother.
Television is a way to get not just exposure, but also get the dough rolling in. You may have your own reality TV show, such as Ozzy Osbourne, who amused viewers by letting the TV cameras into this home to film his everyday life and watch him struggling to work out how to use the TV and microwave and other antics. The show paved the way for musicians to appear in reality TV.
Some musicians will appear regularly on a show, even if it's not their own show. Take the front man of Aerosmith, Steven Tyler, who appeared for two seasons as a judge on "American Idol". They may even appear as a guest and invoke the cheers and the delight of the audience, as Katy Perry, Enrique Iglesias, J-Lo or Britney (yet again!) have done in "How I Met Your Mother"; Demi Lovato in "Grey's Anatomy"; Ed Sheeran in "Game of Thrones"; or Adele in cheesy soap "Ugly Betty".
Summary
Like many others in the world, musicians have realized that they don't have to stick to their day job to keep the money rolling in. Their celebrity status makes them attractive to marketers, brands, and the media, who will pay big sums happily to work with them. Sometimes the musicians just want to pursue their own passions but make some money from it. Whichever way they choose, they can increase their cashflow substantially.