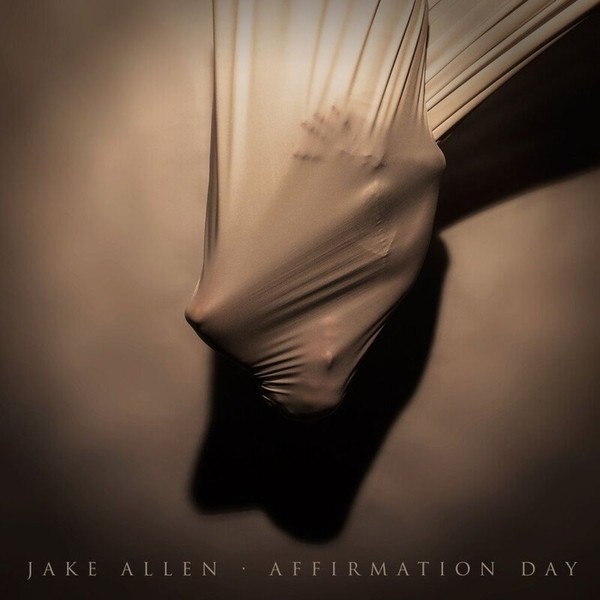 Slipping out of the silence like a fleeting whisper in the autumn wind, the title track in Affirmation Day, the new album from singer/songwriter Jake Allen, begins to carry us away with its dreamy strings. There's a sense of unreal indulgence in the air as Allen begins to sing, but it's ironic as there aren't a lot of instrumental elements colliding together at this juncture of the track. As we press on, the intensity swells and we soon find ourselves in the midst of a melodic pop symphony as powerful as an ocean tidal wave. "More Than Meets the Eye" will take us in a more conventionally smooth direction before turning us over to "Only You," but in this opening cut, it's made clear just how epic a performance we're in for in Affirmation Day. 
URL: https://www.jakeallenmusic.com/
"On the Run" takes a second to warm up, much like the material preceding it in the tracklist, but once it's cooking to the cavalier groove that serves as the song's beat, it's awfully difficult to resist synchronizing our hips to the rhythm of the music. "Living Ghost" gets sensuously melodic and spikes the chills-factor through the roof ahead of the hard-hitting extended jam of "Prague 6," which despite running nearly seven and a half minutes in total length still feels like one of the leaner compositions on the whole of the record. Size can matter in this genre, but in this scenario, it's relative to the lyrical lashings this player is allowing to get through to the surface. 
If it's straight-up pop/rock wit that you're craving this fall, "Clear" is probably going to be your favorite song in this tracklist, while "Rising Tide" is perhaps the lone throwback to vintage alternative pop you didn't know you needed to make your autumn playlist perfect. As we get into this latter act in Affirmation Day, there's definitely a lot more of a self-aware theme to the lyrics, but while compositions like "Indigo Son" look inward poetically, the melodies they produce are anything but insular. That's what makes "Things We'll Never Find" and "Two Faced" so brilliant and, more than anything else, the only proof I'll ever need of Jake Allen's eminence as both an indie singer/songwriter and a millennial music maker devoted to passion over purity. 
– https://open.spotify.com/album/3KbtedbdYLFsw5ysCtFTsA
"I'll See You On the Other Side" brings Affirmation Day to a conclusion with a venomous melodic sting that left me shaken at first, only to revisit the track a second time around fall in love with its blunt admissions. As an artist, Jake Allen approach this latest installment in his discography without having a whole lot left to demonstrate to critics like myself – which let him produce an album that is essentially all about his internal struggle to reconcile one half of his artistry with another. Instead of sounding jagged, scattered or split into separate bastions of poetic ranting, Affirmation Day is a culmination of aesthetical growth that wouldn't have been possible at the start of this player's career. This is a watershed moment for his career, and easily a listen I would recommend to fans of indie singer/songwriters worldwide. 
Gwen Waggoner