Today renforshort returns with her mesmerising new single 'afterthoughts', taken from the soundtrack to the upcoming Disney film 'Clouds'.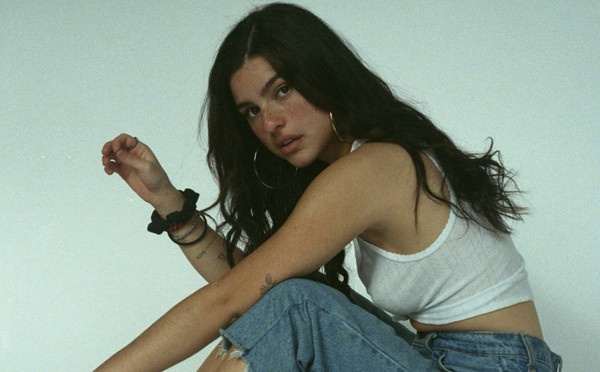 Having racked up millions of streams, a whole lot of hype and legions of fans (including the likes of Linkin Park's Mike Shinoda who remixed her massive single 'i drive me mad'), the 18-year-old prodigy now shares another dose of her "tastefully weird" art-pop with the emotive acoustic noir of 'afterthoughts' – directly inspired the new musical drama directed by Justin Baldoni and based on the memoir Fly a Little Higher: How God Answered a Mom's Small Prayer in a Big Way, about the life and death of singer-songwriter Zach Sobiech.
A more more cinematic and emotive departure from the raw grunge-pop energy of previous singles 'nostalgic (luvsick)', 'fuck, i love my friends', 'new way' and 'idc', 'afterthoughts' sees the Toronto-native touched and inspired by the journey of Sobiech, who had became a viral sensation and had a hit with the beautiful single 'Clouds' before his tragic death from cancer in 2013.
"'afterthoughts' is a really different song for me," she says. "It follows a way different narrative than most of my other songs and allowed me to be more vulnerable than I have been in the past. Immediately after I watched 'Clouds' for the first time ,I was filled with emotion and all these thoughts were going through my head."