Let's be real, it's high time for something to come along and lift our spirits out of the funk of this year; well, the upcoming release of the rising band China Bamboo is proving to be just the ticket.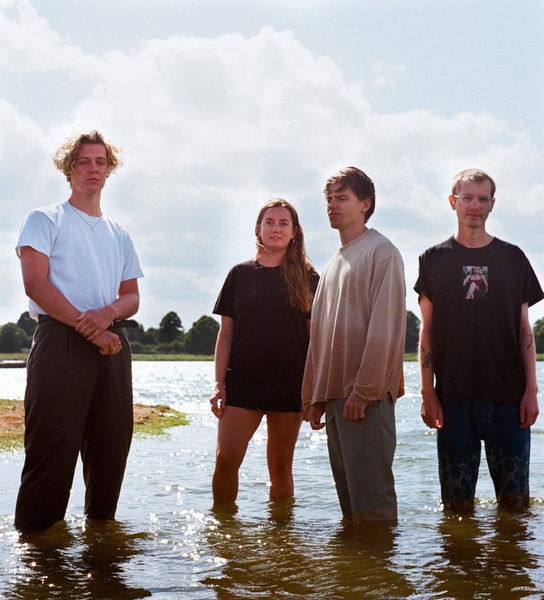 Made up of four life-long friends from Brighton, China Bamboo is storming the scene with their beloved brand of 'Bubblegum Goth'. Citing influences in the likes of Alvvays and Cocteau Twins, China Bamboo join and expand on a canon of alt-indie groups blurring binding genre-boundaries and showcasing the fundamental force of female vocals. Their latest single comes off the back of their debut hit 'We've Disconnected,' a track rife with slick guitar melodies and a chorus so catchy you'll be humming it under your mask for days. Whilst being picked up by BBC Introducing, China Bamboo's debut planted their roots firmly in a rousing realm of artists rising up the ranks this year.
Songwhip for 'We've Disconnected': https://songwhip.com/chinabamboo/weve-discontinued
Their upcoming single, 'Ambivalence (For You)' radiates the rich energy that inaugurates China Bamboo as an exciting up and coming act this year. Rooted in luscious elements of electro-pop, China Bamboo sculpt a soundscape rich with spacious synths and slick guitar lines. Having birthed the idea of 'Ambivalence (For You)' years ago, lead singer Ruby's concept was given a new lease of life when bandmate Danny discovered this hidden gem this year; Ruby describes that "Danny's passion and vision for the song was a turning point." Whatever led to their upcoming release, we couldn't be more grateful.
Ethereal vocals and whispering synths caress you into a state of reflection, as captivating cascading guitar melodies ease you in and out of the resonant theme — that the good is temporary and the sadness is real. The climactic bridge showcases the extensive breadth of talent this young group has to offer; with striking stabs and a defiantly dynamic drum line, Ruby's turbulent lyrical tale is emphasised by the utterly expert artistic expression this group has at their fingertips. With over two thousand streams on their debut, 'We've Disconnected' alone, it's evident that China Bamboo is ready to build on this momentum with the release of their most fully realised track to date. With 'Ambivalence (For You)' set to be released on the 6th of November, it's high time this group began their course of airwave domination — and trust us, you'll be anything but ambivalent about this one.