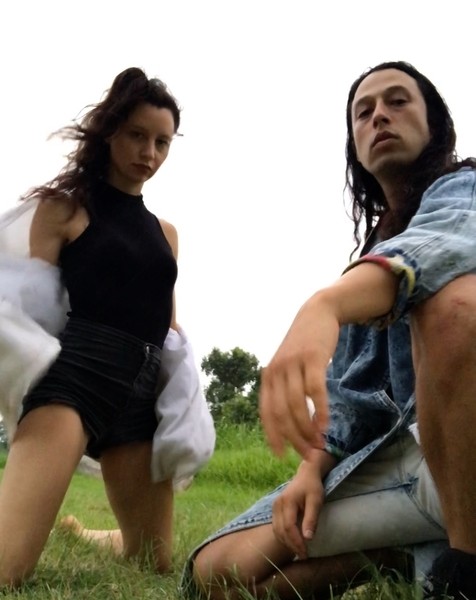 The duo of Laurence and Denma O'Hara, have released their eponymous debut EP O'Hara, available today in full at Bandcamp. Along with the first look at the project comes a new video for "Future", a self-directed, slow and undulating visual, shot on the top of a building in Los Angeles this summer at the height of the pandemic and protests. "Future" perfectly represents the duality of O'Hara; on the surface strikingly peaceful even dreamy but upon closer inspection a biting reflection of the experience felt by many in the current dystopia, but not without transcendence. The duo credits their quest for answers as the inspiration behind their first EP, with the majority of the EP created in London and additional work done in LA and Hawaii. The EP cover art is designed by Rachel Noble. O'Hara debuted in August of 2020 with their single "Angel" as a free download on Bandcamp – this EP is the first release of more coming.
STREAM O'HARA – https://andonlyohara.bandcamp.com/album/ohara-ep
O'Hara blends elements of hip-hop, psych, jazz and spoken word with hard beats, soft lapping psych guitar & sparse synths, all layered underneath two magnetically intertwined voices. Based between London and LA. Their sound stands completely in a lane of its own, the music is deep, timeless, overflowing with attitude, as mystical as it is wrathful while being firmly rooted in culture and this moment. O'Hara does not flinch when looking at the future and in realness they find grace, a metaphor in their music and the world in 2020. More to come from them soon – follow O'Hara @andonlyOHARA.