After the excitement of an engagement, you have to deal with the hassle of planning a wedding. What catering vendors should you choose? How do you know if the wedding dress you pick is the right one? Can you get great wedding videos without hiring a videographer? And, perhaps the most important of them all—how will you afford any of it? Where will we order table and chair covers? So much to do –
Wedding planning can be an expensive, time-consuming, and anxiety-inducing nightmare, but it doesn't have to be. And, a budget wedding doesn't have to mean a cheap courthouse wedding without your loved ones. You can have the magical day you deserve while saving a significant amount. All you need to do is stick to a wedding budget. If you're having trouble deciding what wedding costs to splurge on and what to save on, read on.
Rent the video equipment.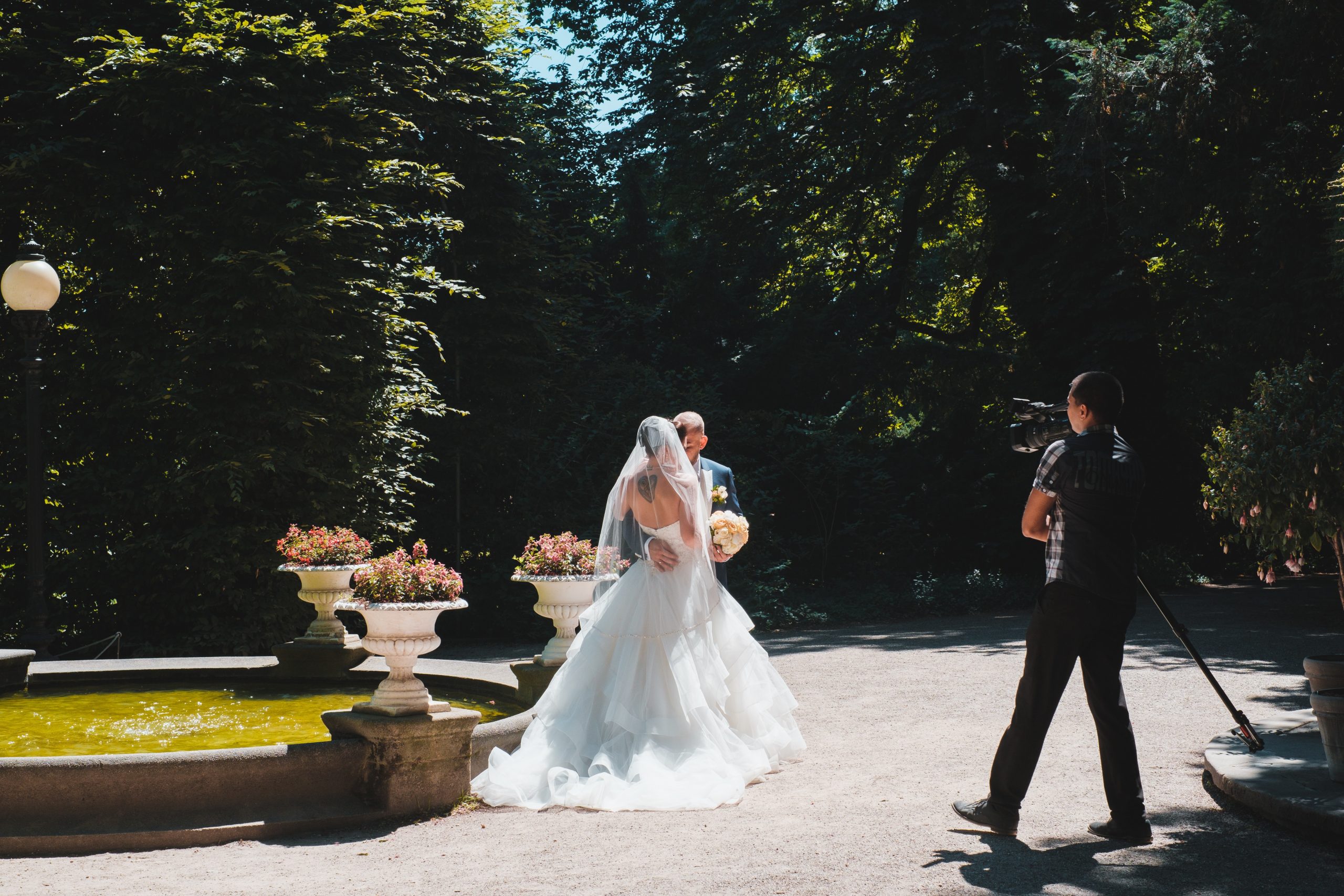 You want the best video to remember your special day. However, a professional filmmaker may be slightly out of your price range. Your best choice is a loved one interested in photography, but all they have is an old camcorder and their smartphone camera.
Although several smartphones can now shoot great videos at 1080p, you want more than that on your special day. Instead of filming your wedding on a smartphone, consider renting professional videography equipment.
You can rent a video camera and a DSLR camera with a range of lenses to shoot the best photos in your bridal attire. If you're on an even tighter budget, rent a video camera with high-quality video capabilities and cinema camera quality. Or, consider renting smaller video accessories to elevate those smartphone videos. You can add special lenses that clamp on top of your camera to improve video clarity and quality. Photos and videos are what will last of this memory, so make a plan to have the best system in place for your budget.
Shop for custom wedding rings.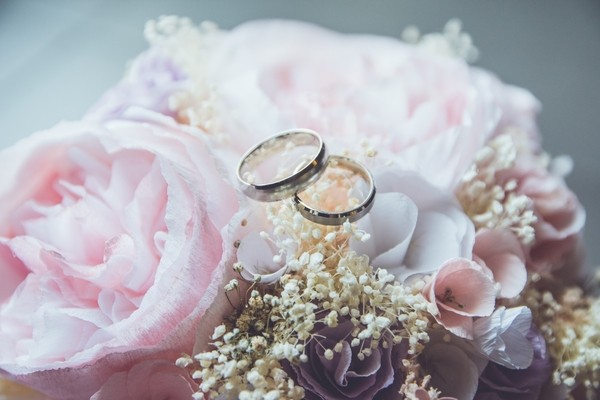 From engagement rings to wedding rings, your jewelry budget can cut into your celebration budget. However, you want the best engagement rings and wedding rings. To help get the one you want and lower your costs, consider custom jewelry dealers. Make sure you find a retailer that offers attractive designs at a great price.
Stores that provide appointment-only services are a great place to negotiate a good deal. Check reviews and lists for the best jewelers based on your location. For example, if you're looking for stunning engagement rings in Portland, a store like Chinchar Maloney can help you design the perfect one. Most retailers now have a wide selection of materials and gems on offer. So, you can customize your ring according to your budget. You can select from rose gold, platinum or yellow gold and add gemstones like sapphire or emeralds.
Have a loved one officiate.
Hiring someone to help make it all official is not usually the most significant part of your budget. However, it's a good idea to ask friends or family to officiate your wedding. You can use the money you save to splurge on the wedding dress of your dreams or jewelry and accessories to go with your bridal party outfits. Plus, that person may be honored to bring you two together, so you won't worry about having to pay them.
Choose the right location.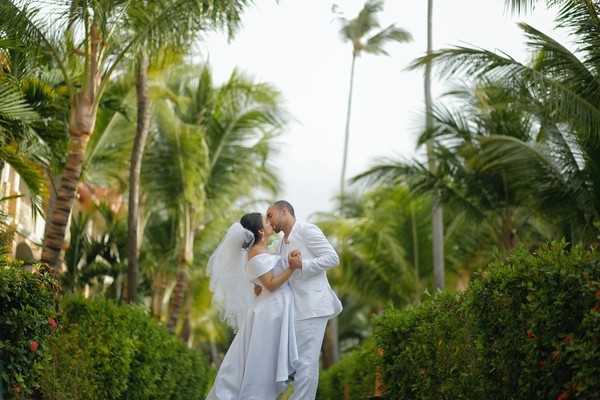 The right location can help you save a significant amount of money. Picking the right location is not about picking the cheapest venue. It's actually about choosing the correct destination. If you're in a place with natural beauty all around, you won't need to spend too much beautifying the background. You will end up spending less on decorative items like flowers and backdrops. A destination wedding is an excellent option since it can also help you streamline your guestlist.
Pick the right day.
The time, day, and month you choose for your wedding can affect your budget. While it will depend on your location, it's usually a good idea to pick the start of the year. Winter months are less popular, and so can be the cheapest time to get married. Consider getting hitched in January, February, or March to cut costs on everything from the venue to catering and decoration vendor bills.
Consider online invites.
Have you considered a digital wedding invitation or save-the-date card? You can save money if you ditch the paper invites. You can shoot a great save-the-date on your mobile phone, so you don't have to spend anything to get this done. Several services offer online video production tools to help you edit an invite on your laptop.
Pick cheap drink options.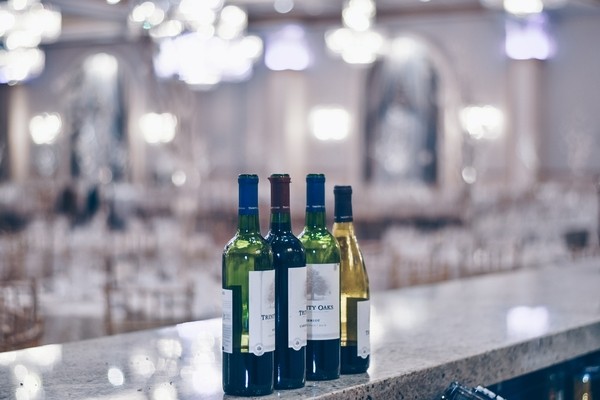 An open bar is the best part of a wedding for the guests, but it can be a budgeting nightmare for the hosts. First, find a vendor that will give you the best price on food and drink. Venues that offer food and beverage packages are often more expensive than individual caterers, so pick wisely. Also, remember to adjust your beverage list according to your budget. Wine and beer are a great option since they're usually cheaper than hard liquor. Also, skip the fancy cocktails to save money.
Research everything properly.
Did you know some venues and vendors add surcharge fees to their services after your wedding? Ensure a surprise fee does not hit you after your special day by doing proper research. Ask for an example of a final bill and check what costs it includes. Ask vendors to disclose any taxes, permit fees, and extra charges upfront, so you're not taken by surprise. It's a good idea to research and speak with people who have used these services before. It will help you find out more about any hidden costs and fees.