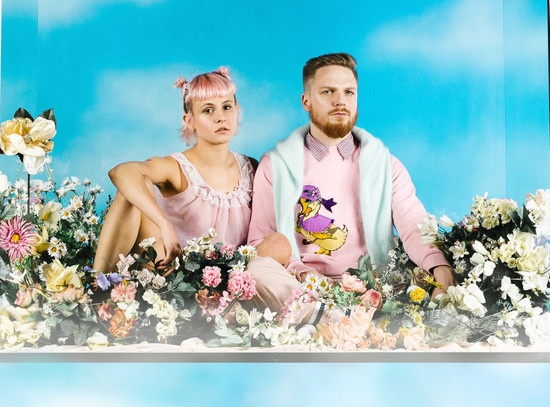 Introducing shi offline's debut single, 'God Is A Witch', out now across all digital platforms via German Independent label Audiolith distributed by Shellshock. The track is taken from the bands album 'Golaya'.
The Hamburg based artcore duo consist of Russian born Alisa Tsybina on vocals and German writer Gordian Gleiss. She brings the rawness, he brings the beat-driven machinery, the result is a jungle of witchcraft, dark blue and hubba bubba! Ailsa says "God Is A Witch was triggered by toxic structures and expectations that are linked to my humanity, utopic role models caused me to wither rather than flourish. But there is a silver lining, a unification and healing! Witches unite, let's fight for our rights!"
The playfulness of their debut not only runs through the songs, but through every corner of their artistic being. Their exuberant videos look as if they were shot in a Christmas cracker and confirms that blue mascara has made an instant comeback!