The man behind Seven Crows is violinist, composer & band leader Chris Murphy and get ready for an electric wonderland full of different moods & soundscapes. "Secrets of Navigation" is the title track on the full album by Seven Crows and I have to say that this track is smooth sailing at its finest. This violin virtuoso brings to you ambient music that glides along flawlessly on "Secrets of Navigation".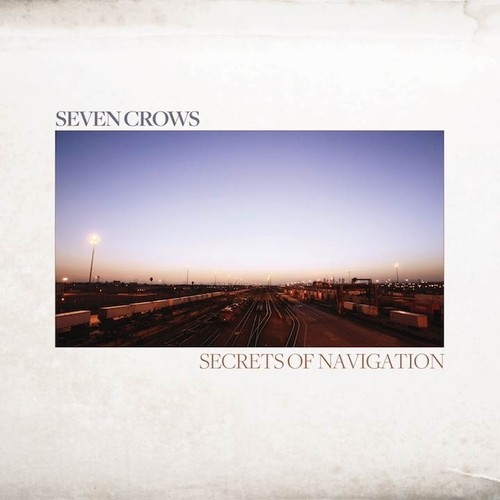 Seven Crows is hitting all the right notes on the new composition with "Secrets of Navigation" heading toward instant success. As soon as the song started up, I was picking up on a sort of mystique layered over the music and just one intriguing sound overall. "Secrets of Navigation" offers the listener a haunting melody and one that is musically rich with plenty of depth. This song appears to have real character and the voice would be none other than the marvelous violin. With masterful playing and a wonderful arrangement, "Secrets of Navigation" is most certainly moving in the right direction. This tune is very pleasing to the ears as the listener will gravitate toward the alluring style. Seven Crows delivers a fantastic performance with "Secrets of Navigation" and one that is sure to attract many people from all walks of life.
DSP – https://soundcloud.com/user-412790486/04-secrets-of-navigation-mv3-2
I am very interested in hearing the entire record of "Secret of Navigation" but in the meantime you can fully appreciate the true wonder and sheer precision on the title track. Seven Crows will captivate audiences everywhere with original, world music led by the dominant violin. "Secrets of Navigation" is a real treat to hear and I feel Seven Crows is on course and not turning back. The stage is now set and I look forward to discovering the next destination for Seven Crows, but for now "Secrets of Navigation" has landed.
https://www.instagram.com/sevencrowsmusic/
By Jimmy Rae (http://www.skopemag.com/?s=Jimmy+Rae)