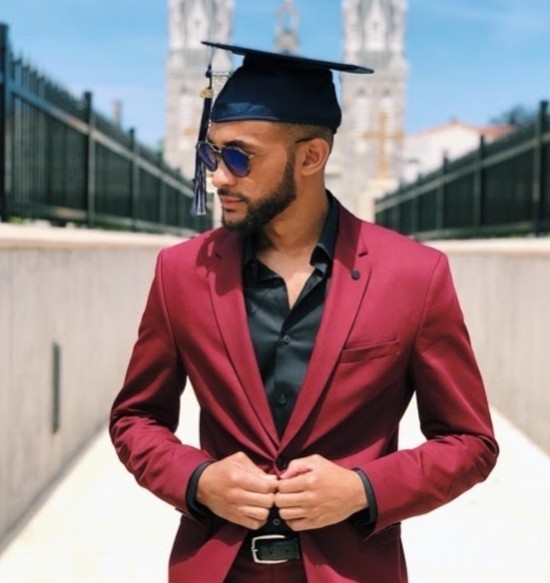 For a lucky few, music naturally runs through your blood and goes back generations in your family's lineage. That's exactly the case for Newark, New Jersey's Bakir Floyd. The son of a renowned member of Queen Latifah's Flavor Unit, Floyd has always had a knack for artistry that couldn't be stopped. Exposed early on to rapping and singing through his father, he spent a great amount of time as a kid trying to imitate his talented dad and came up with his own tunes to project and perform. As an adult, he pursued other interests such as studying engineering at the University of Villanova, but regardless of how he spent his time, his flame for music only grew more and more until it culminated into his current, boisterous career and his hit song, "2 AM."
"2 AM" is that kind of track that has the potential to become an instant classic. Touching upon themes of love and desperation, it's a close look into the personal feelings that Bakir Floyd has for that special lady in his life. He wants to tell her that he loves her, but the words get so tied up in his mind that he can't say a thing. Nothing seems good enough for her, but then he realizes that it doesn't have to be perfect to win her over; it just has to be truthful and real. "2 AM" is a love song that doesn't try to romanticize the concept of affection. It shows you that love is tough, but if you're willing to get through the hard moments, it's totally worth it.
Directed by Rock Davis, the "2 AM" video is a gritty and real look into the trials and tribulations of love. Here, Bakir Floyd is sitting in a seedy motel room, thinking about all the beautiful women he has running through his mind. The singer is visibly struggling with the intense feelings that he has surging through his veins, but he persists and continues singing as the aforementioned women pose for the camera and exude radiant beauty. It's an internal battle shown in this video, and Floyd tries his best to maintain composure as he makes sense of what he feels for life and the many gifts of romance it provides. Love is tough, and Bakir Floyd knows that all too well.