One of the best ways to beat the heat in Orange County is to dive into a pool. Splashing in the cool water can be fun for all ages and swim levels. That being said, swimming pool safety needs to be a priority for any homeowner who has one and any guest who uses it. Follow these tips to reduce the number of swimming pool accidents.
1. Install a pool fence.
Take steps to child-proof your pool by installing a fence around the water. A tall fence will prevent young kids and small pets from wandering toward the pool, where they could accidentally fall in. You also want to make sure your pool fence has a tall latch that small hands can't grab. You want to make sure kids only get in the water when supervised by an adult, so building a fence around pool and patio can ensure this.
2. Invest in swim lessons.
If you recently moved into a house with a ground pool, make sure everyone under your roof is a confident swimmer. There are many community centers and parks in Orange County that offer swim lessons to people of all ages. Not only will these swim coaches make your kids more confident in the water, but they will also teach them important rules for aquatic safety.
The best part of taking swim lessons early on is that your kids can feel confident swimming in any body of water, including the beautiful beaches of Southern California.
Drowning is the main cause of injury-related death in children. Even if the drowning isn't life-threatening, kids can experience brain damage from the loss of oxygen and may need to return to the hospital for additional care. With a drowning, every second counts. If you can pull your child from the water as soon as you realize there is a problem, you can save their life.
This is why you should never let your kids swim unsupervised in the pool. A fence can keep them from going into the water, but they should also know to wait for you in order to stay safe. As a parent, you should watch them and stay alert so you can jump in the moment something is wrong.
4. Consume alcohol responsibly.
Cooling off with a few drinks and good friends is an Orange County pastime. However, drinking adult beverages can increase the chances of pool accidents. The CDC reports that alcohol is involved with 70% of deaths associated with water recreation for adults and teens. You can invite friends over and have a good time—but make sure everyone is drinking responsibly.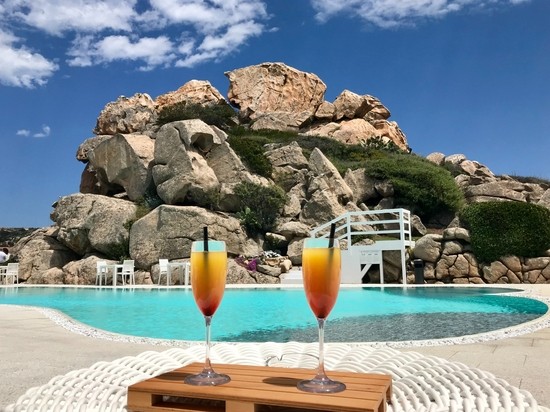 5. Reduce your chance of injury.
Pool accidents come in all shapes and sizes. While many parents worry about small children, adults can also slip and fall, cut themselves on sharp edges, or hit their heads on diving boards. As a homeowner, you are responsible for keeping everyone safe who uses your pool. Not only do you want to protect your friends and family, but you want to avoid a personal injury case against your household. The last thing you want to think about when a friend is injured is calling an Orange County injury attorney to cover a negligence case.
Before you let anyone use your pool, inspect the area to make sure it is safe. Block off any slippery sides and set guidelines with your guests. This proves that you took steps to keep everyone safe.
Setting up a pool fence around and teaching small children strong swimming skills can prevent accidents. However, the best way to keep everyone safe is with supervision. Beat the Orange County heat this summer as safe as possible with these pool guidelines.