The art field is not limited to one skill or any specific type, but it has many categories that you consumers can enjoy. And that creators can contribute to. Painters pain. Writers, write. Singers sing. Content creation is as much an art form as it is a science.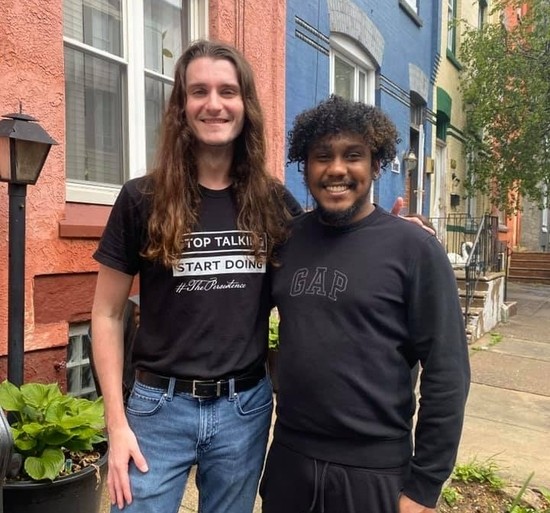 A writer can create any story they choose; it may be plotted on real events or fiction, but the writer knows how to play with the words and grab the people's attention. Sometimes, some people use very shocking language, but they are just trying to describe some bitter realities that the reader needs to understand. It is not comfortable to provide all the details in story form, but it will require a lot of effort and time to know how to write a proper sentence.  There are other content creators like video producers like Mark Lutchman who prefer to tell their story in front of the camera. 
Today, we will discuss about a video producer, who created some of the most shared political facebook posts online. Let's check it out. 
Introduction:
His name is Mark Lutchman, and his skill is to transform political content into some interesting viewing material that everybody wants to digest. According to him, it is very important to understand your audience. What they want to read or watch, and then find a way to package that content in a way that will give them what they want. Since it's election season in 2020, he stated that "people are much more interested in political statements, stories and events." And much of the content Mark produces is related to politics. 
With easy to follow story-telling, any content  piece can be transformed into an engaging piece. Mark has used this method to gain millions of likes, views and shares for his political pieces on social media.
Some lines from his recent interview:
I use trending political topics and turn them into easy to digest, share, and engage with posts on social media for millions to like, comment, and share. There is a formula for the virality of content I have worked to master over the past four years of content creation. 
I believe the essence of a viral post can be broken down into three main components. Informative, engageable, and shareable. If your content is easy to comprehend with valuable information, it is easy to engage with and is compelling to share, and you have the three main ingredients for a viral post. This is the way I look at it. And the numbers show that my method works. 
Engagement is one of the best ways to grow a brand. Engagement not only opens a conversation but also builds a community. A person or brand with a community behind him is a person or brand that is built on a solid foundation that can never entirely be eroded.
Mark also works with some of the renewed people like Terrence K Williams, JoelPatrick, and The Hodgetwins, etc. if you are interested in following him, then you can find him on Instagram, Facebook, and Twitter accounts. 
Facebook link: https://www.facebook.com/thelutchmanreport/
Twitter account link: https://twitter.com/marklutchman
Instagram account link: https://www.instagram.com/marklutchman/
Long story short, it's not easy to become an influencer or story teller, but with continuous effort and hard work, anyone can achieve their dream. It is America after all.