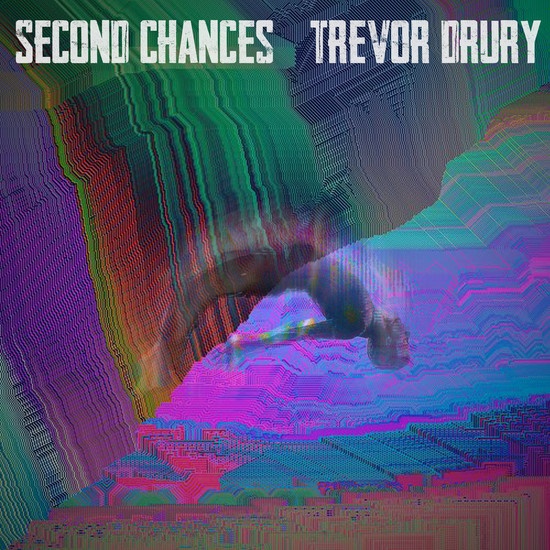 Giving the listener a reason to run towards something, move in the direction that brings love and light, the new song "Second Chances" singer/songwriter Trevor Drury is not what you would expect from an alt pop rocker. Drury's race to the charts should be a short one with this heart stirring track.
"Second Chances" starts out with a biting lick of violin strings. The melody and the arrangement feels daunting, almost cold. It pierces the heart like a million tiny knives stabbing at once. His voice interrupts the flow, with a one-word-at-a-time delivery. The anticipation, the lead-up to hearing the next word is an interesting technique. It definitely adds drama to an already mysterious song. Drury's canyon-sized voice echoes for days. When he delivers the line "I just want to run away from livin'," at a quicker speed, the motion of the song dives right into a whole other level of emotional reaction.
FACEBOOK: https://www.facebook.com/trevordrurymusic/
It's almost like he's pleading, wanting to slow down his words for a quicker embrace to his lost love. As the chorus hits and his words get quicker, and even a bit more frenzied, he loses himself in the emotion of it all. He's nearly crying his heart out. The music bed's violin strings are constant, hurried when his voice becomes rushed. Every fourth beat or so, the pounding percussion…a single reminder of the heart beat hitting in the pit of your stomach chimes. The limited use of the drum is interesting. He certainly relies on his voice and the lovely violin strings to create the movement and beat. The way he sings, changing his vocals, you have to wonder if he's the one guilty of betrayal. What happened here? What makes his voice so devious and sexy? He's undoubtedly sincere and vulnerable. I know, I know, blame the guy. But really, he's singing with an intensity like no other. Then, the line "you changed your mind, you took my time…second guesses are a waste of time" had me questioning even more. I liked that it's not a song that you think is on the surface. It marinates with you and you discover a bit more with each listen. Drury's voice never stops tempting you into the unknown.
APPLE MUSIC: https://music.apple.com/us/album/second-chances-single/id1517479347
Drury was born in Arizona but grew up in San Diego, California. Outside of music, he's a professional model and even starred in a 2016 Tom Ford campaign. He grew up playing the piano, and studied music at San Diego State University and The British and Irish Modern Music Institute (BIMM) in Brighton. Drury  released his debut album The Start in 2016. The 10-track self-penned album includes "Green Eyes", "California Dreaming" and "Water In The Café". "Second Chances" is from his EP Alice, It's All In Your Head. Drury collaborated with Grammy-winning producer Marc Swersky (Joe Cocker, The Bodyguard Soundtrack, Hillary Duff and more). Songs like "Second Chances" make it easy for a listener to fall down the rabbit hole and discover an artist like Drury.
URL: https://www.officialtrevordrury.com/
Gwen Waggoner