Slipping into the single "Careless" from singer/songwriter Anna May is easy. Trying hard to not get lost in her hypnotic vocals and the cracking of the guitar strings is another story. Each siren call is a ribbon, wrapping itself like calligraphy around the acoustic guitar's pedaling. May, a sensational singer in this folk, Americana offering, sings with the Arctic blast of a Nordic queen, leaving golden embers to light the path.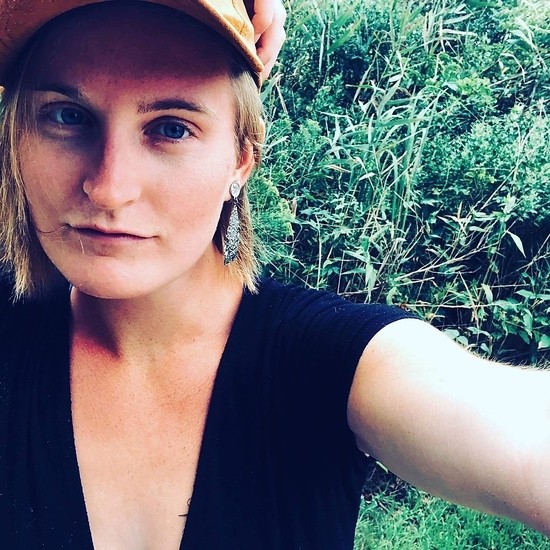 URL: https://annamaymusic.com/
Ever so softly, May's breathy vocals cool the chilled air. It's like ice forming when she sings, but the sun rays exert themselves by the end of each note. In "Careless", from what I can tell, she's singing about how she wants the other person to not be careless with her heart. She's fragile. Judging by the lyrics a game of standing still, May's paralyzed by her past. Or, she's just indifferent. Either way, her hesitance is portrayed in the emotive vocal delivery. Don't be too careless with my heart, the chorus repeats. When she sings 'heart' it's almost as if the word itself is falling off of a cliff. She takes the time to emphasis the drawn-out sound, layering her guitar above the word like a modest, shy woman. It's as if just saying the word 'heart' is too much to bare.
If it were a faster song, one that had a piano or quick tempo, it might even sound like K.D. Lang at the mic. Just the guitar and May gives the song more intimacy. The natural poetic flow in May's voice is soothing, fascinating more each time. Tearing you down…woo, woo, woo, May lingers. Her steady guitar never stepping too far out its path. The steel strings squeal. Her humming-bird like calling is so dainty and empowered all-at-once. As a listener I felt lucid, clear on what this song made me feel – comfort. She has a way of making you feel like you've entered the blue vapers of Morrissey and The Smiths. As much as your camera wants to take a black and white photo in "Careless", the song dictates a Kodachrome canvas. Little shimmers of light and hope are there, particularly in her voice, but you have to wait for them like lighting bugs in the summer. Droplets of hope align in her voice, invading your affinity detection meter. The song, just over six minutes, goes quickly. Even when it ends, May's vocals linger for hours, a reminder of her subtle impact.
GOOGLE PLAY: https://play.google.com/music/preview/T5keytbpsqop5ciyq54h6r5cjty?play=1&u=0
"Careless" is just one gem in May's discography. Already in 2020, her prolific projects include the album I'm Still Thinking of You, seven tracks of Bob Dylan-level writing. Also this year her four-song EP Kites reaches even higher levels. In 2019 May released the five-track EP Flimsy Diatribe, a collection that includes the haunting, crooning and seductive "September Encore". And, in 2017, May's "Peter Pan" single debuted to the world her ukulele skills and fairy tale vocals. Her tour dates indicated that she's performed both in the States, as well as British Columbia. "Careless" continues Anna May's ascension into becoming a standout indie singer/songwriter.
Gwen Waggoner