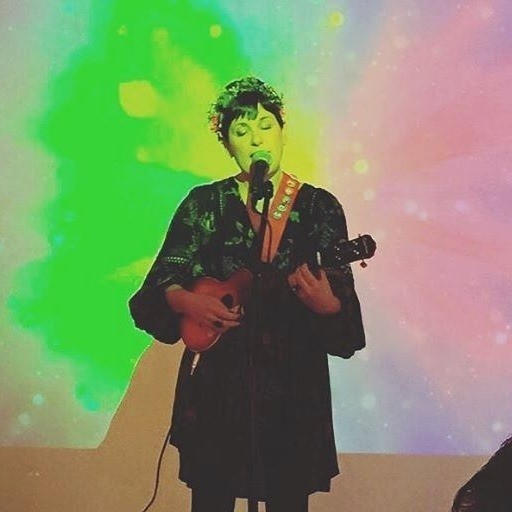 In these trying times, talented and energetic Children's Music writer and performer Keri Wirth is taking the time to say HOLA, BONJOUR, CIAO, HELLO and more to kids across the globe with her new YouTube series; "Me and You Music: Hello Around The World"!
LISTEN TO THE "ME AND YOU" ALBUM
https://open.spotify.com/album/7CQ7IjmfQvnrRNlqfzbsdV
Released every week on Friday at 3pm, each video will consist of "Hello" in four new languages; accompanied by educational images and information about their country of origin. The initiative will conclude later this year with the presentation of her original song "Hello Around the World"; encompassing bits of the beauty found in all of the languages and cultures covered in the series.
Additionally, Keri is presenting a virtual schedule of her well received and critically acclaimed "Me & You Music" program via ZOOM. Please contact keriwirthmusic@gmail.com to sign up.
"As a parent of two young kids, I find music to be a great tool in comforting us both and communicating in a positive way" Keri said, "Music is a powerful facilitator for communication and learning, and I'm excited to share my curriculum with other parents that are eager to explore music with their children, as well".
Experienced in venues everywhere, written about in New York's Newsday, and seen on many television networks including Live it Up with Donna Drake on CBS, MYLITV on Verizon Fios and most recently during the News 12 Virtual Concert Series on Facebook, "Me and You Music" by Keri Wirth is a highly accredited and often recommended musical program based around Keri's original songs that seeks to calm and inspire both children and parents.
Keri remarked, "It has been a pleasure changing my own perspective of the world through my daughter's eyes. I found a way to stop time and laugh at myself as a parent while taking a moment to enjoy her too".
Facebook: https://www.facebook.com/KeriWirthMusic
Instagram: https://www.instagram.com/KeriWirthMusic