There has never been a better time to make the switch from a traditional bank to an all-digitalized Challenger Bank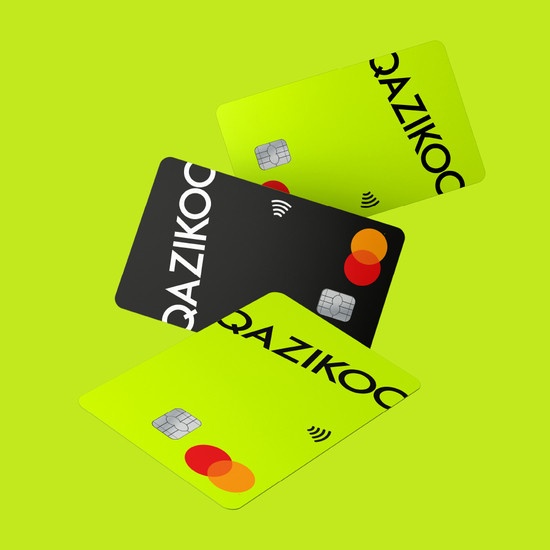 The highly anticipated Qazikoo Challenger Bank is finally launching in September 2020.
Qazikoo first entered the scene in 2018, when Director Kevin Kelpinwietz was looking for a solution to manage his multiple bank accounts into one joint app. Failing to find one that met his needs, Kelpinwietz joined forces with IT and finance professionals to start his own Challenger Bank.
Leveraging on the power of fintech, the London-based entrepreneur successfully founded a Challenger Bank that could keep up with today's digital lifestyle that provides excellent customer support for easy banking services – anywhere in the world.
Thanks to his hard work and determination, Kelpinwietz managed to challenge the dominance of the long-established banks and to captured the public's attention with never-before-seen banking experience. Integrating fintech concepts, Kelpinwietz designed Qazikoo to improve and automate financial services and make complicated banking procedures a thing of the past.
Qazikoo aims to seamlessly integrate multiple bank accounts, thus removing the need to download multiple apps, each requiring different pins and passwords. The end result is a straightforward banking experience that integrates innovative products and services and delivering them seamlessly across digital consumers' devices.
Choosing Qazikoo means having everything that a traditional bank offers, plus the flexibility and freedom to:
P

rocess individual payments instantly

.

Make faster payments.

Cut on transaction costs when making international transactions.

Rely on full online support 24/7.
Kelpinwietz's' strategic use of fintech means moving forward towards banking of the future, which allows companies to scale their business and for individuals to effortlessly manage their bank accounts.
With such alluring banking possibilities, it's no wonder that Qazikoo has gained a faithful following. With more than 10,000 people subscribing to it in the pre-launch phase, Qazikoo is one of the fastest-growing Challenger Banks in the UK. More than 1,000 celebrities and brand ambassadors have already bought 5% of the company's shares and regularly talk about the Challenger Bank on social media, further raising Qazikoo's brand recognition and making Kelpinwietz an industry-leading Challenger Bank expert.
When asked what makes Qazikoo so special, Director Kelpinwietz said: "I think the best part about our Challenger Bank is that it appeals to a younger generation, especially millennials who, consciously or unconsciously, rely on apps to make their lives easier." He continues: "The truth is, banking does not have to be complicated, and that's what Qazikoo is all about."
With a tech-savvy generation that is equipped with smartphones, having a reliable banking app on-the-go is a big thing. Not only does it make life more comfortable, but is also makes banking easier. Qazikoo offers a fresh and new approach to traditional and boring baking experience with an app that works around people's needs.
While traditional banks are still the most common choice, a growing number of people are, not surprisingly, switching to Challenger Banks for their mobile-friendly features that keep up with their digitalized way of life.
Qazikoo officially launches in September 2020. For more information, please visit – https://www.qazikoo.com/