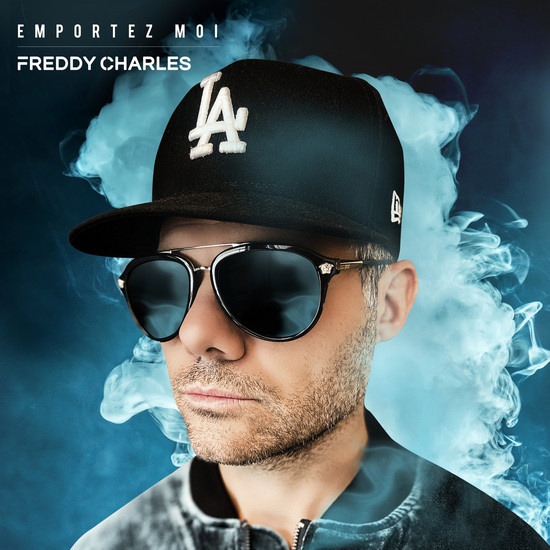 An entire universe emerges on Freddy Charles' immersive "Emportez Moi". Sprawling epic ballads define the whole of the album. The incorporate of funk, the blues, alongside a driving classic rock flavor lends the album a timeless tasteful air. Instrumentally vibrant the tracks teem with life. Vocals have a fiery, passionate core to them. Layer upon layer intermingles in a way that feels outright kaleidoscopic. Colors filter into the mix as well for the sheer density of the sound at times goes for an almost Byzantine-like level of patterns. Rhythms have a wild, carefree spirit to them while they explore a great swath of territory.
DSP – https://open.spotify.com/album/0qaBj7xzwAaKW48FOKsHGx
Freddy Charles dwells within a unique tact of 70s psychedelic krautrock. Done with so much care, his compositions at times recalls the freewheeling sensibilities of Wooden Shjips in terms of their sheer ambition. Like their work, he allows his approach plenty of room to roam. The flip side of this results in a hypnotic repetition, one whose hazy, dazed quality recalls the intense workouts of Oneida in terms of their sheer burning desire. Everything about it harkens back to the classics yet there is a distinct sense that Freddy Charles is updating the sound in a wonderfully warped sort of way.
Gnarled insistent synthesizers propel the dazzling opener "Treading Water" forward. "Wanna Be Here" goes for a muscular sensibility with fantastic guitar work soaring right up to the sky. "She Hurts" goes heavy into a bluesy spirit. By far the highlight of the album, the poetic lyricism alongside the chugging tempo gives it a sense of urgency. The stately drone-like quality of "Cognitive Distortions" alongside the impressively nimble drum work gives the song a cinematic scope. Elements of a spaghetti western filters into the fray on the elegant "Morning In The Canyon". Something quite reflective defines the fiery "My Soul Is Calling". Electronics shimmer throughout the dazzling display of "Tourbillon". Tremendously tactile "They Thought I Was Gone, Pt. 4" features palpable percussion that ends things on a playful note.
"Emportez Moi" shows off Freddy Charles' deft skill in proving to be a true sculptor of sound and a profound storyteller.
Social profiles
IG – https://www.instagram.com/freddycharles/
Facebook – https://www.facebook.com/freddycharlesmusic/