It has been some time in the making but things fall into place for a reason and today, Adelaide's Wing Defence unleash their debut EP, Friends. A fitting name for this duo's offering, the Friends EP is a great look at the connection between these songwriters and musicians and their growth as creatives.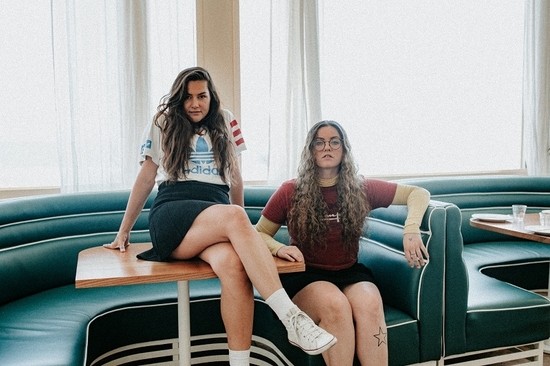 DSP – https://ffm.to/friendsep
Since their debut release 'Stuck' back in 2018, Wing Defence quickly became one of Adelaide's most exciting new exports, winning praise at BIGSOUND, Groovin' The Moo and Laneway Festivals, as well as on stages supporting the likes of Polish Club, The VANNS and more. With SA Music Awards, a deal with European label Dock 7 and acclaim from national radio and online outlets under their belt, the early chapter for Wing Defence was a strong one.
The six track EP, featuring previously released songs in 'Relocate', 'Weapons', 'Hindsight' and 'Listerine', smacks with bright pop-punk energy, putting Skye Walter and Paige Court's talents as storytellers front and centre. A record of maturing, learning through experience and growth, Wing Defence are united as ever in creating music that represents all facets of themselves.