Greg Smith has released the song "In the Vicinity of Miracles." The song appears on the album of the same name. It is sure to please many listeners, and is especially recommended for those who enjoy songs reliant on piano.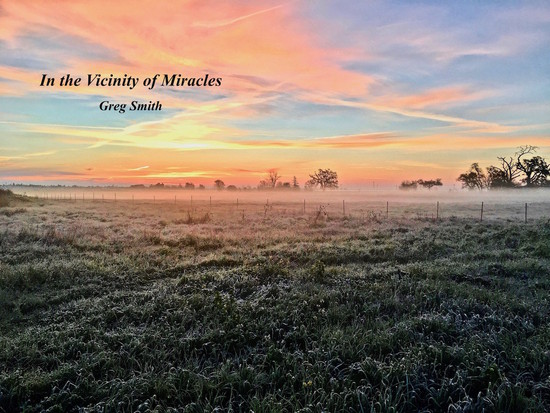 This is because "In the Vicinity of Miracles" not only starts with piano, but utilizes it throughout the entire song. In fact, there are many parts of the song, such as when the song starts and after the first chorus, where Greg Smith demonstrates his piano playing skills. The piano, played in a low-to-mid tempo speed, makes the song relaxing. By being able to sit back and relax to the song, listeners will be able to pay close attention to the lyrics.
DSP – https://open.spotify.com/artist/51VX2pprSlHhLrJkV9AvmS
Lyrically, "In the Vicinity of Miracles" contains some self-reflecting on the part of Greg Smith. He sings, "Am I the strange one/Different from the rest/Is that a bad thing/In the vicinity of miracles." "
This means Smith acknowledges he may have his quirks, as does everyone, and it is beneficial to own and accept these quirks. He goes on to comfort himself and listeners, singing "It's gonna be alright." Toward the end, his vocals are accompanied by female backing vocals, enhancing the song with another layer.