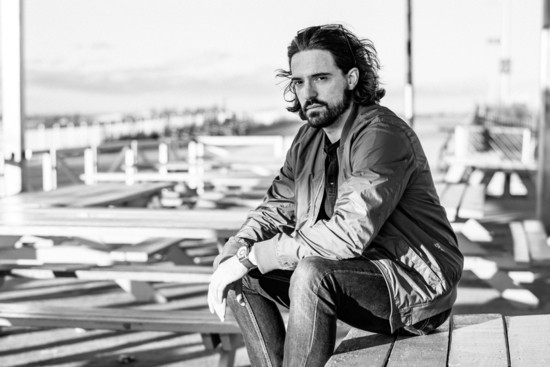 A force of energy, Nick has had a broad spectrum of musical experiences before the debut of his first EP "Arrival" as a solo artist and songwriter. His sound is a culmination of childhood influences (Nirvana, A Perfect Circle, Yellowcard, Incubus, Patrick Watson), an affinity for pop aesthetics and groove, and expression of deeply personal and emotional moments. Starting piano and drums at an early age, his passion led him to pursue percussion studies more formally at the University of Michigan. A month-long language intensive in Sao Paulo, Brazil codified a curiosity for the connection of culture to music. Prior to embarking on this journey as a solo artist, Nick has played drums for Latina, Pop, and Hip-Hop songwriters and modern country, musical theater, and top-40 cover groups. He has also worked as a session drummer and led a high-end events band in Northern New Jersey and New York City for several years.
Soundcloud:
https://soundcloud.com/nick-rifken/do-not-engage/s-Z33an2U33Y5
Each track on the EP captures a vivid moment in time, with the first two singles, "Do Not Engage" and "Ground" highlighting a heavier darker, and progressive rock sound, the third, "Disco Girl" featuring a pop-rock dance vibe with a tinge of Latin flavor, and the last, "Seasons," starting as an acoustic narration on the reflections of losing a loved one and ending in a wall of turbulent sound.
Nick left for South America at the beginning of 2020 with the intent of traveling for a year to deepen his understanding of the Spanish and Portuguese languages and the vastly diverse and rich music and culture of the region. Currently he is living and continuing his studies in Medellin, Colombia.