After containment and barrier measures to fight against the spread of the coronavirus, will the disinfection of streets and urban furniture become widespread in cities? The measure, already taken in some cities in China, South Korea, and some countries have already adopted it. Same thing is now being applied all over the world, the cleaning and disinfection services are used to kill the viruses and bacteria from places.
The coronavirus is transmitted between humans when they cough or sneeze, but also when they have close contact with a sick person (handshakes, hugs).

This virus can also be transmitted when a person touches contaminated objects or surfaces and puts his hands to his mouth, nose or eyes.

If you suspect that a surface in your office or home may be infected, then call disinfectant service for proper cleaning.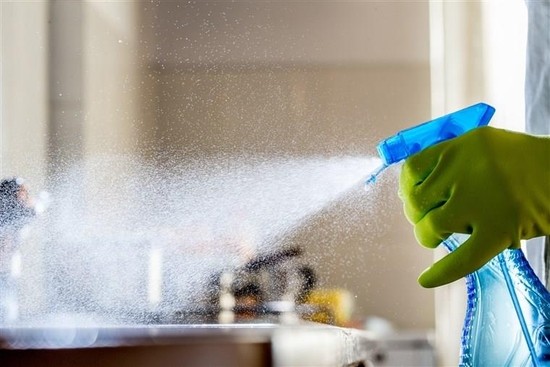 Difference in cleaning and disinfection.
Cleaning and disinfecting are two different complementary steps that should not be confused.
The term Clean and tidy means cleaning by removing all imperfections, stains, and imperfections. Cleaning also refers to the removal of dirt, stains, dust, germs, and contaminants from surfaces. In this way, germs are removed mechanically, reducing their number, and thus the risk of spreading infections.
However, disinfection is defined as a process with a temporary result that allows the removal or killing of micro-organisms and/or the removal of unwanted viruses that come from contaminated inert soils, which is in accordance with established objectives. Disinfection also refers to the use of chemicals to kill germs on the surface. Disinfection cannot clean dirty surfaces or imperfections but it kills germs or viruses there.
Clean first, then disinfect 
If you need to fight with coronavirus at domestic, cleaning and disinfection are complementary. Pay attention to the order in which you do your cleaning. You must begin with cleaning first and after that disinfect the surface using some disinfection service. And in case you frequently keep up your interior, merely respect the rules in terms of cleanliness and make your place stay virus-free, also it isn't always essential to clean your accommodation continually.
There are also other chemical disinfectants like bleach that can kill viruses, for example 75% ethanol found in hydro alcoholic gels, peracetic acid or chloroform (source WHO).

WHO (World Organization for health) recommends chemical disinfectants that can kill 2019-nCoV on surfaces such as chlorine, solvents, 75% ethanol. 
Disinfection and your Business
The regulatory risk analyzes on the health and safety of workers are updated to integrate the Covid-19 risk. In particular, the new tasks created to respond to the pandemic are taken into account. The companies should eventually implement disinfection or cleaning processes.
Employees are also involved in risk analysis and the choice of COVID risk control means. So it is advised to protect them by taking precautions.
Supervision by management
The establishment's management teams ensure that the rules and good practices defined are well respected by everyone (employees, service providers, suppliers, customers, public, etc.).
In the event of non-compliance, they remind the persons concerned of the instructions and ensure that they are correctly applied.