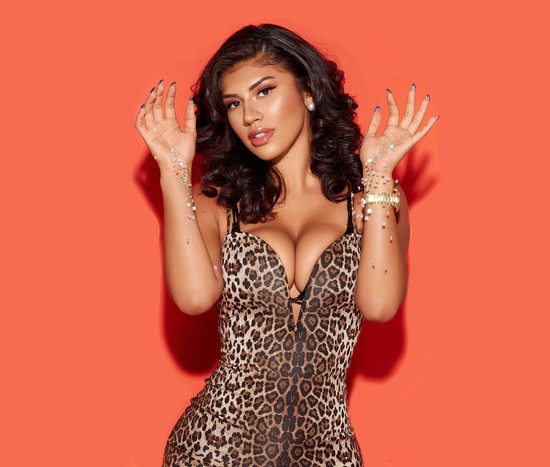 There's no better success story than one that began with making music on a laptop to being recognized by Sirius XM. Vanessa V. was born to a Creole-Filipina mother and Mexican-Italian father; her diversity gave her the right looks and attitude to flourish as a model and be discovered for her voice. The California native has been introspective since youth, she observed the world through dance and poetry and even studied psychology in high school; it's no wonder why her lyrics are real and bona fide.
In June 2019, Vanessa partnered with Left Lane Entertainment to hone in on her sound. Finally, "Live It Up" was born. Since the release, the track has been streamed over 20k times on Spotify alone, aired on Power 92 Chicago, and is in heavy rotation on Sirius XM's Shade 45. Not to mention, choreographers Guy Groove & Jayden Bartels made a dance to the track, which was then remade by dozens of fans.
The game of life is a never-ending competition, but women always rank as winners. Vanessa V.'s "Live It Up" is a bit more explicit answer to the question, "Who run the world?". Vanessa knows her worth and doesn't settle for anything less. Empowered through her sexuality, Vanessa's main concerns include exclusive designer items and keeping it real. Her background dancers hype her up as she shows off her assets (both from her frame and from her money). She questions a guy's knowledge on the posh brand Patek while praising a woman for getting the Birkin on her own. "Live It Up" sends a clear message: there's nothing wrong with a woman hustling for her own cash and spending (or receiving) it as she pleases!