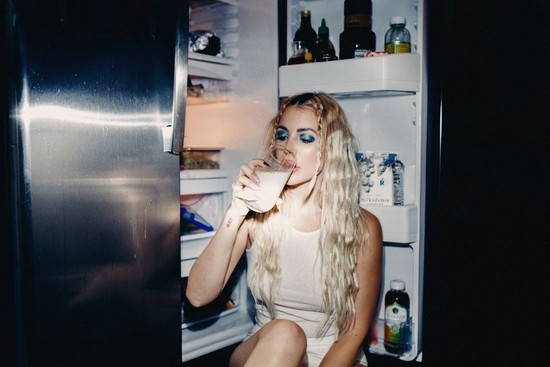 Electro-pop favorite CAPPA is releasing the official music video for her new single, "There With You Baby." Directed by Joe DeSantis, the video revels in vibrant nostalgia, featuring hypnotic, grainy footage of CAPPA streaming on retro TV sets.
P – https://enfntsterribles.com/premiere-watch-cappas-new-music-video-for-there-with-you-baby/
CAPPA, aka Carla Cappa, has a knack for crafting carefree yet clever electro-pop tracks. Since her 2015 breakout, "Hush," which premiered on SPIN and was later featured in a Victoria Secret ad, CAPPA has continued to pump out a bevy of delightful pop singles. Her music has been championed by key tastemakers like NYLON, Glamour, Entertainment Weekly and Billboard, and has also been featured in hit TV shows like Riverdale, Alone Together, Girlfriend's Guide To Divorce, and The Bold Type, just to name a few.
Photo Credit: Julia Cox