21 year old Jenna Rose is an American pop singer from Long Island, New York. She started performing at age 2 and received private vocal training at age 8. Initially she was in community theater and later was in regional productions and off-Broadway plays. Jenna has performed in over 18 plays, including having principal roles in 'Ragtime' and 'The Miracle Worker', as well as the title role in the 2011 off-Broadway play, 'The Odella Williams Show'. She was a finalist in 'Got Talent', a Long Island talent competition, as well as the New York 'Knicks Kids Talent Search'. Fox news reported that by March 2011, her videos had received over 15 million 'hits', she had recorded six songs and she performed at a Knicks game halftime show at Madison Square Garden. In February 2009, the town board of Huntington, New York recognized Jenna 'for her contributions to the performing arts community'. After the release of 'My Jeans' she had been interviewed by news networks, covered in news items, and has performed live in concert at the Westbury Music Fair. Jenna will graduate soon as a 4.0 student for Rhetoric and Mass Media Communications.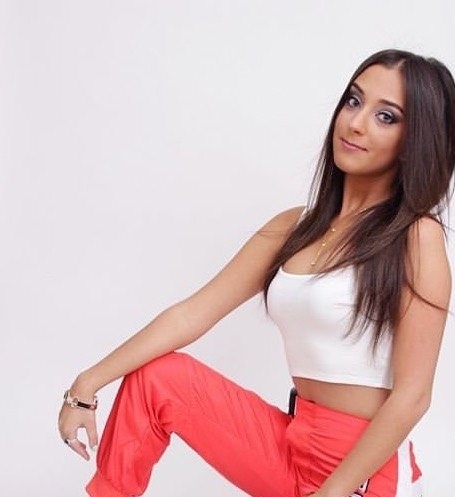 In August 2009, Jenna and nineteen other musicians were selected for individual coaching and recording sessions by long-time Billy Joel sax player Richie Cannata, and Jenna wrote on her Facebook page that Richie's son Eren Cannata wrote and produced three singles for her, 'Sweet Melody', 'The Remedy', and 'Spotlight'. Since then, Jenna has collaborated with different songwriters, producers and choreographers, to record songs and music videos.
At age twelve, while she was in 7th grade, Jenna released her first music video, 'My Jeans', featuring a rap by Baby Triggy aka I Am Trigg, on YouTube in October 2010. The video went viral, garnering over a million views and much media attention. With this success came newspaper & teen magazine articles, major network interviews & live TV performances.
In March 2011, Time magazine listed Jenna Rose as one of 'three kids who may be next to gain viral fame' similar to Rebecca Black. In 2012 Jenna filmed a music video for her remix of 'Walk On By' with the legendary singer Dionne Warwick. Soon after that , Jenna released her original song 'Forget You' which played on 'iHeart Radio', WKTU 103.5 in NYC in the Weekend Top 30 where it stayed for 6 weeks and registered on Mediabase. Jenna has performed at iHeart Radio in NY, at The Dunkin' Donuts Iced Coffee Lounge. Footage from the event was filmed & featured by Z100 on their Youtube Channel. Jenna has performed on many stages across the country. Jenna also writes her own original songs; 'Numb', 'Chances', 'Mixed Signals' and Mess Wit Me' These songs are all on You Tube and all streaming platforms.
Find out more @ –  http://www.JennaRoseOfficial.com
Jenna Rose has made several film and television appearances. The most recent of these followed upon her internet music releases. She appeared in the documentary Actor, directed by Roberto Serrini, as well as the film 'Mouse House' and the TV pilots for 'Family Practice' and 'Which Way'. She has also appeared in television, radio & internet commercials and in 2011 for the New York OMG Jeans store, for Skechers, Jello and Canon.
What inspired you to get into music?
Jenna: "While growing up, I was heavily inspired by singers such as Demi Lovato, Christina Aguleira, and Selena Gomez. They are all so talented and their journeys have really motivated me to keep pursuing music."
What is your favorite genre of music?
Jenna: "My favorite genre of music is pop. Not only do I enjoy listening to pop music but my favorite artists are also pop singers. I started out my career in musical theater and I starred in many shows, however, breaking into the world of pop has been very exciting for me."
What would you like to be doing in 5 years with your music?
Jenna: "In 5 years, I hope to be opening on tour for big named artists. I love performing live and traveling, so being an opening act for a headlining, major artist would be incredible."
What are working on during the pandemic?
Jenna: "During this pandemic, I've been creating short covers on Tik tok, and writing original music that I will be recording soon."
Jenna's music has matured and grown over the past 10 years and that is evident in her latest release from September 2019 of 'Numb'.