Italian singer/songwriter Claudio Conti weaves together his unique stamp of 60s psychedelia with modern electronica in the 11-track album Frail Boats. Supposing these songs are about his time spent in Chicago, Los Angeles and London, the culmination of Conti's life journey is certainly ripe with his observances on human nature and more. Conti's nurturing vocals and mysterious tones make Frail Boats the perfect spot for life's passenger.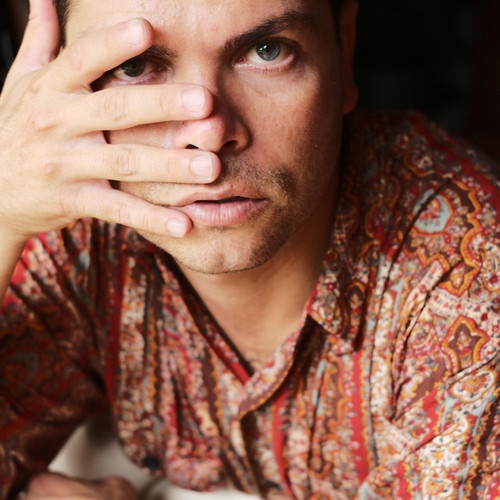 Conti, who turns 39 this October, has polished vocals and his viewpoint seems to dive deeper into prose than creating a more traditional pop song structure. Frail Boats is Conti's third release – following Saltworks and Garnet Dusk. The songs on Frail Boats showcase his mature songwriting and his growth as a musician.
TWITTER: https://twitter.com/claudioconti70
Some of the standouts on Frail Boats include the first track, "Wrest". Conti has this haunting, almost as if he's warning the listener, voice when he sings "nobody grows". There's a plunky guitar sound and mesmerizing music bed that almost sounds like building blocks falling upon one another. The listener can interpret however they choose – but I closed my eyes and imagined Conti singing, again, urging the listener in a charming way, to not lose sight of humanity. Yes, we're growing exponentially in terms of technology, but we shouldn't lose our nuances, endearing personalities and even seeing facial expressions (in person). The lyrics can be hard to glean sometimes – not because he's hard to discern, but he's very melodic. He swoons the listener with his longing. He's dreamy and swoops the listener into a blissful cloud of electronica and live electric guitar.
In track two, "That Strange Iron Star" the mood is more organic, more 60s sounding. The lines "I am trying to see your face among the phony swains, time assassins are heading the globe, affably they gave in to the guns, heinously they gave in to the clowns" triggers a myriad of notions. Another line "effortlessly they gave into the dance" seems to twist the mind into thinking he's talking about world leaders and citizens. It's one of the more deeper songs on Frail Boats and the organ/keys reminded me a bit of The Doors.
In track nine, "Quicksilver", my third standout track from the album, the glimmering keys meshed with sadness is poignant. "Like pedals they wither…" he sings. The prose continues, layered over the stirring percussion and crying shapes are peppered along the blueness. This song is slow and trying, but his melodic delivery carries through the shadows. The intimacy of "Quicksilver" feels a bit isolating, but puts upon the listener to be in that moment, and reflective. I felt fragile listening to this song and Contin's voice is a warm blanket, a comforting soul.
The longer I listened to Conti's voice it occurred to me that the frailty in his voice might be the answer as to why he called the album Frail Boats. He's not fey, there's just a sweetness to his delivery. Or maybe it's just that as humans we're at a critical time in our history to make key decisions. One easy decision: listen to Frail Boats, you won't regret it.
Gwen Waggoner