New Zealand singer songwriter Sam Bartells' captures the heartfelt spirit of determination and searching for clarity and forgives in the gripping single "Blessed & Broken". Stirring vocals like Chris Cornell, with the sincerity of Bob Seger, Bartells' voice pierces the listener's hearts. The strength to carry on, Bartell's journey takes hold of the listener and does little to loosen its rock-country grip.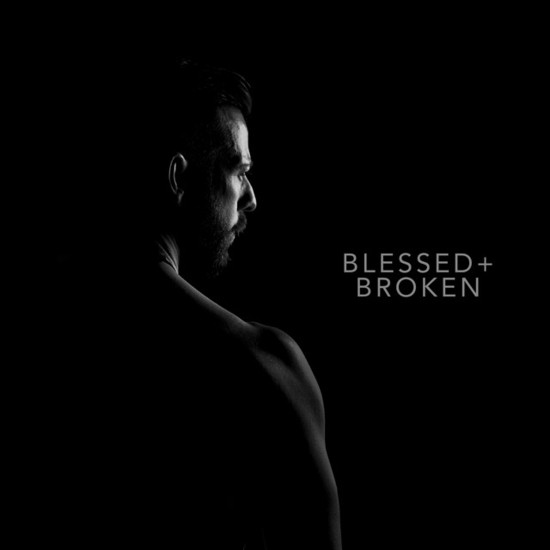 TWITTER: https://twitter.com/bartells5
Bartells, writing about the moment of hitting a low point in his life, and entering rehab first draws the listener into "Blessed & Broken" with a mix of melodic guitars, with subtle basslines. The western-like guitar doesn't have the twang of a traditional country swing, but it has the modern balance of something you might hear from Jon Bon Jovi mixing things up with Rascal Flatts. Just barely, if you listen closely, you can hear the creak of the guitar neck.
He's originally from Auckland and now based in Nashville. Bartells' vocals are strong, his voice is deep, as are the lyrics. He sings about changes and as the song carries through, he's an open diary. Changes he sings about, getting down on his knees, he sings. "I feel awoken to everything" is a poignant line. A veil of emotion arises every time he sings from his gut. The guitar strings and the backing orchestration are just as strong and just as rockin'. The music coils around his voice like vines on a tree, or steeling melting into a sword. "Cold sweats" he sings and the song moves along.
The journey he's struggling through, grinding his way through those addictions and fears, seem to be present in the darker, moodier sounding tones. The drums are pounding, but not storm-like. The cymbals hit just the right times, as if they are flashes of light and moments of clarity. His voice, again, so much like Cornell, but uniquely perfect for this track. I kept waiting for him to really belt out, to really hit some of those high notes a-la 80s hairband rockers, but he stayed in his lane and within his range. Truthfully, the guy can sing and I can imagine he can really tear that stage apart when this song is sung live in concert. Just near the end of the song the percussion picks up and he lingers with "I don't want to let it be" giving the listener an idea that he doesn't want his life to be this way anymore. He wants to be renewed.
"Blessed & Broken" really felt like a strong rock song to me. I do envision this song being played on active rock stations. I do see the appeal for country genre-loving fans, too. His voice has such character and has worn itself in the world like a pair of cowboy boots. Not too many rock bands have come from Auckland, if you don't count Flight of the Conchords, but I think the tide is changing. Fans that dig Daughtry, Soundgarden and more should stop what they are doing and listen to this song now. Sam Bartells turns things his way and makes "Blessed & Broken" a strong case for one of 2020 best songs.
Gwen Waggoner