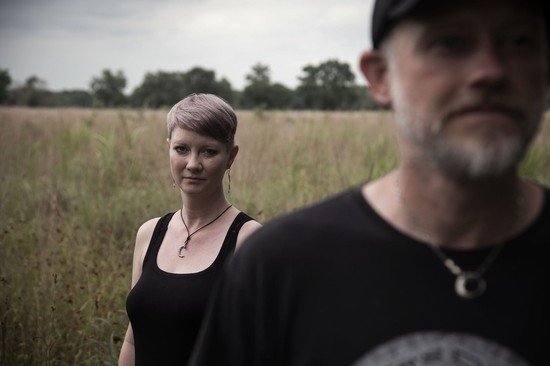 What happens when two vastly different musical backgrounds collide? In Grifters & Shills' case, the aftermath of such a unique collision is a masterpiece album titled Pretty Little Secrets. From the haunting harmonies to the despondent lyrics, John and Rebecca Stoll capture a folk songwriting style amidst music that is heavily grounded in rock and roll. The dynamic duo uses every day experiences for inspiration, from twists and turns of marriage to subtle expressions about current events and politics. Grifters & Shills seem to be taking over where The Civil Wars left off while introducing a new spin that will surely hook listeners.
In the track "Music Man," Grifters & Shills fit as many lyrics into their verses as possible but stay true to their poignant storytelling. "Interrupt the night like the lights on the freeway" is just one example of their lyrical creativity and shows how effortlessly they set the scene of each song. In "Sweeter with Wine" Grifter & Shills croon with explicit lyrics matched to a bluesy melody. The tag of the chorus is "get by, love it in the meantime, stale bread tastes sweeter with wine," and encourages listeners to put their own circumstances in perspective, making the most of not so ideal situations.
While most tracks on Pretty Little Secrets are rocky and muddied with guitar distortion, "Hell and Highwater" is a sweeter, more romantic tune that focuses on rebuilding and reconnecting amidst trouble. Whether or not it was meant to reflect strife in their own lives, it remains one of the more relatable tracks for listeners on the album.
https://griftersandshills.com/
Much of the production and instrumentation of Pretty Little Secrets was done with just John and Rebecca Stoll, with a few guest appearances. This makes the album even more authentic with the do-it-yourself attitude. The swirling emotions throughout the album portray the passion Grifters & Shills have for music, and for each other. The journey Pretty Little Secrets takes you on will leave your heart scarred from the brooding melodies and lyrics, but that's just all the better.
Written by Aurora Keen